Department of
English Language & Teacher Training
Our Process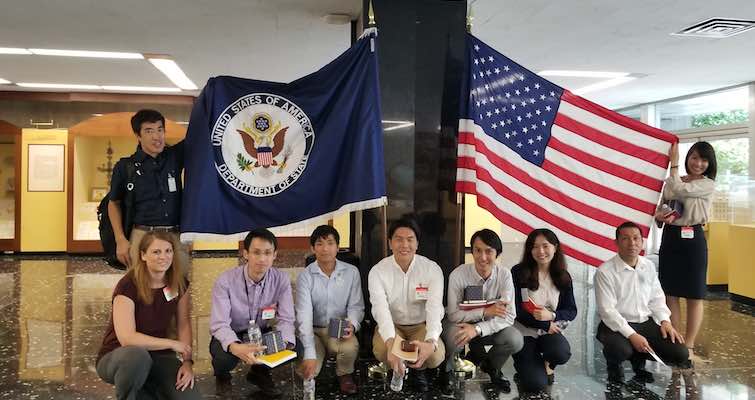 Our team of distinguished educators will work closely with your organization to design and deliver a custom program that suits your unique needs. We offer flexible delivery formats for our workshops, short-term programs, and joint university certificates, including:
On-site in your home country
At Georgetown's downtown Washington, D.C. campus
Through our online learning modules
Through any combination of the above
Custom Programs in Teacher Training
The English Language Center offers substantial experience and expertise in training English language teachers. We develop programs for teachers working in diverse cultural environments with different challenges and resources. We also provide analysis and advice to countries seeking to expand English in their national curriculum for public schools. The English Language Center has previously worked with educational councils, ministries of education, universities, and government agencies.
In all of our programs, our approach is to teach strategies that can be applied immediately in the classroom and encourage teachers to continue their own learning. We emphasize Communicative Language Teaching (CLT), where students learn English by using it in real-life situations. This method is highly effective for teaching English in classrooms around the world.
Custom Programs in Professional Communication
In addition, the English Language Center creates custom programs focusing on professional English language skills for sponsors such as foundations, multinational corporations, universities, and government agencies. Course topics may focus entirely on professional communication skills, or combine that with another content area such as public policy or business administration. In those cases, the English Language Center would collaborate with other Georgetown University departments to create one integrated learning experience for your group.