Message from the Senior Associate Dean

Exciting Times for the HR Profession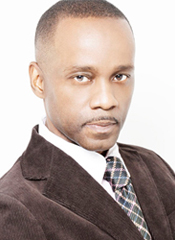 Dr. Christopher Metzler

There has never been a more exciting time to be a human resources professional. The field, once restricted to "personnel," has evolved into a core business function.
Today, organizations realize just how critical the management of human capital is to their success. HR professionals are called on to shape strategies that guide global operations and make contributions that are directly tied to the bottom line: developing flexible and innovative recruiting and retention strategies, linking diversity to organizational effectiveness and managing complex compensation strategies.
These are just some of the ways that practitioners are delivering value to their organizations.
We developed the Master of Professional Studies in Human Resources Management degree program with these demands – and your professional goals – in mind:
We offer the only Diversity and Inclusion Management degree concentration of its kind in the United States.
Our International Human Resources Management concentration gives you the skills to manage HR globally.
Finally, our Strategic Human Capital Management concentration provides you with the foundation to bridge gaps between human resources and other business functions, and to develop innovative, value-creating people management strategies.
Georgetown University's Master of Professional Studies in Human Resources Management is a program that moves beyond basic lectures and theory to examine case studies focused on different industries and sectors. Our students have the chance to apply the skills they develop – from day one. Our faculty of senior-level human resources and diversity practitioners helps you connect theory to practice.
With an education grounded in practical results, our students emerge with a solid portfolio of achievements – not just skills – and demonstrated abilities to drive change and lead organizations.

- Christopher Metzler, Ph.D., Senior Associate Dean
---

"The program not only changed the path of my professional career, it quite literally changed my life."
- Chelsea Robin Lewis ('10)

---