Partners
Linking with Global Industry Leaders
Nike. Marriott. Bank of America. Wells Fargo. Abercrombie and Fitch. Johnson & Johnson. Xerox.
These are some of the well-known brands represented by top executives who provide valuable input to the Georgetown Human Resources Management program and its students.
Our industry and professional partners serve as vital catalysts to the success of students in the Human Resources Management Department at the Georgetown School of Continuing Studies. Partnerships provide our students with a direct tie to industry leaders and have – over the years – provided students with practical learning opportunities in the HR field.
This powerhouse team forms the Georgetown University Consortium of Chief Diversity Officers – the first group of its kind in the United States – to promote the highest standards of professionalism possible in the fields of Diversity and Inclusion Management, one of three areas of concentration offered by our program. The group also:
Serves as mentors, guides and partners to graduate students.
Works with students to help them apply what they learn in the program to a business setting.
Provides input and suggestions for improvement of curriculum content.
Links the work of leading academicians with the work of corporate executives to develop groundbreaking HR knowledge through idea exploration, research and strategic analysis.
Through the Consortium of Chief Diversity Officers, our students stay current and are able to work – hand-in-hand – to learn and make a difference in an ever-changing industry.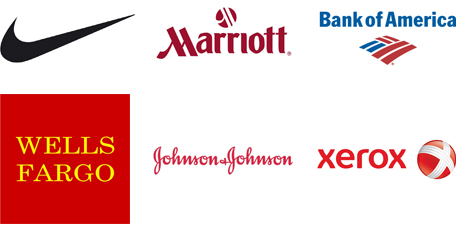 International Partnership: Global HR Immersion
Each year, Human Resources Management students are offered the tremendous opportunity to study abroad, further sharpening their practical skills with international companies in a global setting.
Past immersion programs have taken students to London and Paris as part of an intensive, semester-long program. Students who opt for this immersion experience get the chance to work directly with globally recognized companies, assisting them with critical HR challenges. In this class, students spend an intense week at a global location and then return to campus, where they provide solutions to an HR challenge posed by one of our partner companies.
"One of my favorite learning moments was attending the immersion program at King's College in London," said Chelsea Robin Lewis, a 2010 graduate with a concentration in International Human Resources Management. "The week in London was a fantastic mix of challenging lectures, group projects, classmate bonding, company visits and general sightseeing – with a trip to Oxford included."
In 2012, students in the Global HR Immersion program will be headed to Paris.
"I am excited to participate in the Paris immersion trip in 2012," said Chandni Patel ('12). "It's going to be a great opportunity to put the theoretical concepts we've learned into practice with top international companies."
Mark Venner ('12) said the hands-on experience working with global companies will be a huge addition to his list of professional achievements. "I can't wait to participate in the Paris program this summer."