Financial Aid
EdAssist Scholarship Alliance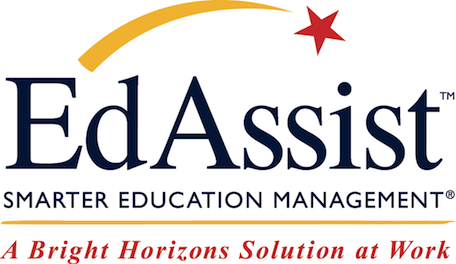 Georgetown University School of Continuing Studies is proud to partner with EdAssist, a tuition assistance network, to offer scholarships to employees of select organizations throughout the country. Through the EdAssist–SCS Scholarship Alliance, students can pursue their studies through degree and certificate programs available in online, evening, weekend, and accelerated formats.
Benefits Information
For the eligible programs listed below, students will receive a 10% of tuition scholarship for each term in which they are enrolled. Please note, the tuition reduction is effective for enrollment in future terms only and will not be applied retroactively.
In order to receive the tuition discount, follow the steps listed below.
If Applying to a Degree Program or Graduate Certificate:
Follow these instructions to apply to your program of interest.
Upon admission to your program of interest, please submit a letter from EdAssist certifying your eligibility for the scholarship. This letter must be attached in an email to scsscholarships@georgetown.edu. All supporting documentation must be received by the Add/Drop deadline stated in the SCS 3-year Academic Calendar. Scholarships may not be used in conjunction with one another.
You must submit a new letter for each semester you are enrolled in the credit program in order to receive the discount.
If Enrolling in a Professional Certificate Program:
Visit the noncredit web portal.
Select from the available certificates and courses; the 10% tuition discount is reflected in the price.
Once you have selected your course(s) of interest, follow the prompts to checkout.
Eligible Programs
Below is a list of degree and certificate programs available for the EdAssist scholarship.
Contact Information
For questions regarding the EdAssist–SCS Scholarship Alliance, please email scsscholarships@georgetown.edu.