Seek Something Greater
The Georgetown University School of Continuing Studies inspires you to reimagine what's possible. Through contemporary, hands-on programs, you'll be challenged to ask questions, rethink traditional solutions, and leave your comfort zone behind. See where Georgetown can take you.
The Georgetown Experience
A Georgetown education goes beyond the classroom, preparing you to navigate the professional world with integrity and confidence.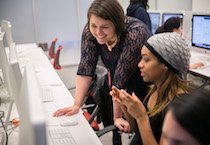 Broaden Your Perspective
You'll engage with a community of students, faculty, and alumni from 75+ countries who contribute a range of insights, backgrounds, and experiences.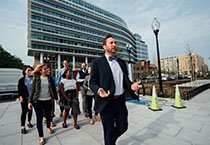 Thrive Beyond the Classroom
Courses blend focused study and real-world experience to empower your personal and professional growth.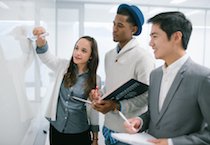 Make a Meaningful Impact
You'll have opportunities to apply what you learn to become a changemaker in your community.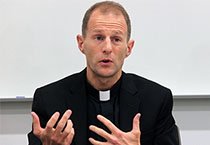 Lead with Purpose
Rooted in Georgetown's Jesuit values, courses prepare you to think, reflect, and act with intention.
This section has testimonials from current students and alumni.
It's really helped me to feel more confident in my intended career path. I have solidified what I want to be doing, and I wouldn't have this feeling if it were not for Georgetown.

Catriona Coleman

Master's in Technology Management

Each professor is absolutely willing to help you outside of class, spend time with you, develop a relationship and answer any questions you may have about the industry and their careers.

Kelly Perrins

Master's in Sports Industry Management

I not only gained practical tips and insights from experts in all my classes, but also got to work with an intelligent, diverse, and fun group of people. My time at Georgetown was a truly amazing learning experience.

Worakorn Thongkijaohachai

Master's in Integrated Marketing Communications
Programs & Courses
We offer a wide range of programs, certificates, and courses to help you achieve your goals. No matter where you're trying to go, we have a way to get you there.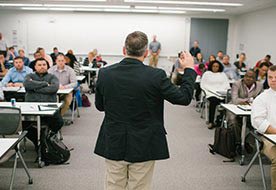 We offer full-time and part-time programs in a wide range of subjects. Available in on-campus, online, and executive formats, our programs prepare you to make an immediate impact in the workplace and excel within your industry.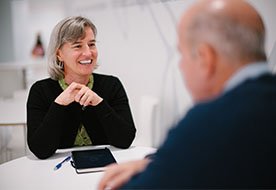 Our cohort-based leadership programs offer flexible options to enhance your management skills, connect with fellow senior executives, and strengthen your individual leadership style—without interrupting your career.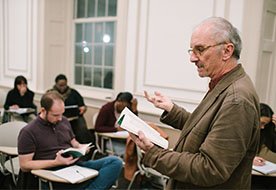 Our part-time and evening liberal studies programs—including a bachelor's completion program, a master's program, and a doctorate program—emphasize intellectual advancement, enhanced critical thinking, and a greater cultural understanding.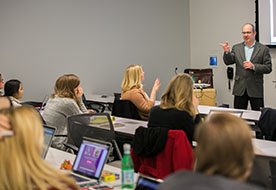 In as little as two weeks, earn a credential to help you reach your next step—whether it's advancing to senior management, starting a business, or pursuing a new career. Our certificates are designed to fit your life, with flexible options for evening, weekend, and online formats.
Single Courses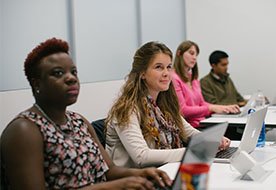 We offer hundreds of open-enrollment courses and workshops throughout the year. Choose from a wide range of subjects to explore an area of interest and develop your skills at an accelerated pace.
Summer Programs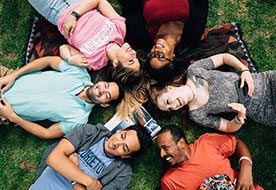 Our Summer Sessions for undergraduate and graduate students and Summer Programs for High School Students are available in both on-campus and online formats that give you the opportunity to get ahead on your studies while learning from distinguished Georgetown faculty.
A State-of-the-Art Campus
Accessible Learning in the Heart of D.C.
Our LEED Gold® certified campus features more than 95,000 square feet of work, lounge, and meeting spaces in the heart of Washington, D.C. With a perfect Transit Score of 100 and a Walk Score of 98, our campus is located in one of the most accessible areas of D.C. The surrounding neighborhood is home to hundreds of companies and organizations, providing ample opportunities for you to build your network and connect with industry experts and organizations within your field of study.