Social impact. Corporate social responsibility. Shared value. These topics were a few of many covered by the Weber Shandwick Social Impact team at the Center for Social Impact Communication's (CSIC) first Social Impact Career Field Trip on April 7.
"CSIC works hard to be an open, accessible, and fun professional resource for students interested in advancing social change in the world through the power of communication," said CSIC's Deputy Director, John Trybus (G'12). "The first stop in our career field trip series was an overwhelming success and we look forward to continuing to directly connect students with practitioners to better understand how innovative nonprofit organizations and socially responsible businesses work." More than 25 students in Georgetown's Master's in Public Relations & Corporate Communications (PRCC) program received an overview of working for an agency with a strong commitment to social impact at Weber Shandwick's beautiful LEED Silver offices in downtown Washington, D.C.
After receiving a tour of the office, students were treated to a discussion of Weber Shandwick's guiding principles, which left a lasting impression on Elyse Rudolph (G'15): "It was fascinating to hear how Weber Shandwick and their clients take risks, by encouraging partnerships with competitors and pushing audiences outside their comfort zones."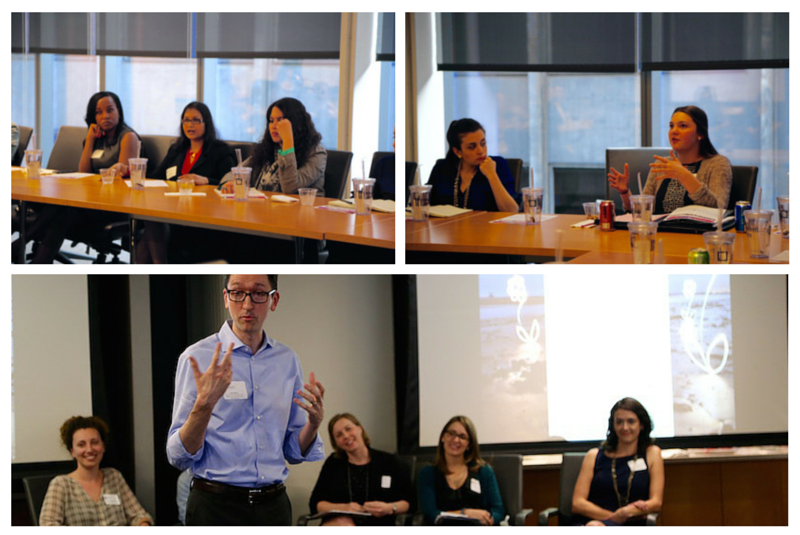 Following the discussion, several members of the Weber team shared their personal career journeys with the students. A great assortment of pathways were revealed to students during this conversation and McDonough School of Business alumna Kate Olsen (B'09), Vice President of Weber Shandwick's Social Impact team, advised students to "throw away the map" as she described her own career journey that brought her from a Georgetown degree to her current position.
After the formal agenda concluded, students had an opportunity to network one-on-one with members of the Social Impact team. Caroline Gould (G'15), who stayed for the networking and spoke with Paul Massey, Executive Vice President of Weber's Social Impact group, was delighted that he "took the time listen and engage with several of the PRCC students."
More Information | CSIC
To learn more about CSIC, our field trips and other opportunities for students during their time in the program, please visit our social impact page or email us for more information.