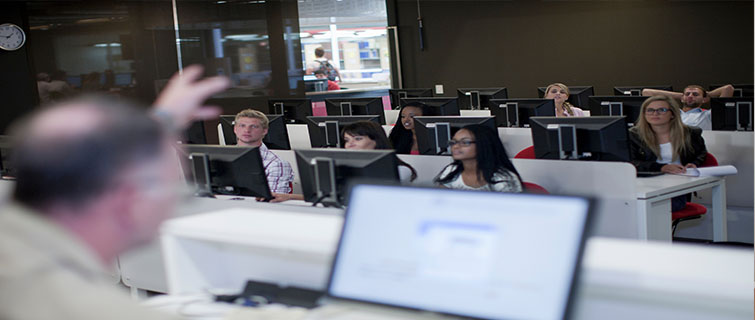 According to recent studies, the nation is seeing an increase in the number of veterans using those education benefits from the VA. From fiscal year 2009 to 2012, there was a 67 percent increase. Below are five things to keep in mind as you weigh your VA education benefit options.
1) Time Is of the Essence
Once you have separated from the service, you have 10 years to use all of your benefits under the Montgomery GI Bill® and 15 years to use your Post-9/11 GI Bill benefits. If you were to re-enter active duty for more than 90 days, your benefits clock is "reset," so in most cases, always refer to the date of your last discharge.
2) Not All Education Benefits Are Created Equal
Keep in mind that the length of your active duty service affects the amount of benefits you are eligible for. The Post-9/11 GI Bill reimburses your tuition and fees directly to the school and makes housing and other payments to you, making the transfer of funds easy and painless.
Because it is relatively new, the Post-9/11 GI Bill continues to be amended. Given these ongoing changes, it's best to double-check with the Veterans Benefits Administration, housed within the Department of Veterans Affairs (VA), before making any final decisions.
In addition to the Post-9/11 and Montgomery GI Bill, there are other chapters of benefits including Vocational Rehabilitation, Survivors Education and Assistance, Reserve Educational Assistance Program, and Veterans Educational Assistance Program. Once you have elected a benefit, the decision is irrevocable.
3) Make an Informed Decision
The VA recently launched an online GI Bill Comparison Tool, making it even easier to research approved education programs and calculate your benefits based on your duration of service. Note that this is an estimator and actual benefit calculations may vary.
4) Complete the VA Online Application (VONAPP)
Former military personnel won't be surprised to hear that there's paperwork involved in receiving your benefits. That said, the online application process is simple and worth your time. Use the guidelines below to understand which forms need to be completed:
VA Form 22-1990: Complete this form if you are applying for benefits for the first time.
VA Form 22-1995: Complete this form if you have used your benefits at another institution and would like to transfer them in order to take courses through Georgetown's Center for Continuing and Professional Education. This form will also be used when changing degree levels (bachelor's degree to master's degree, master's degree to non-credit, etc.).
VA Form 22-5490: Complete this form if you are dependent applying to use a service member's benefits.
The VA will send your Certificate of Eligibility to you in the mail. In processing your VA Benefits claim, schools will ask you for a copy of your eligibility certificate, so keep it handy. Schools may also require that you complete a separate benefits request form, so be sure to give yourself time to complete that as well.
5) Ask the Right Questions
What are your career and educational goals? What types of schools and programs are the best fit for you? You've worked hard to earn these benefits, so take the time to prepare a strategy and make the most of each and every dollar.
If you have any questions about your GI Bill benefits, always ask. A good place to start is with the U.S. Department of Veterans Affairs, whose website offers comprehensive documentation, resources, and FAQs. Most colleges and universities also have dedicated VA Benefit coordinators that will be happy to answer your questions.
---
Interested in using your VA Benefits? Check out our bachelor's, master's, and doctoral degree options as well as our list of VA approved professional certificate programs.