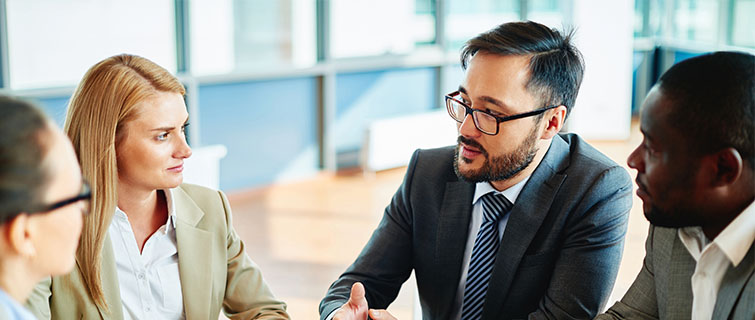 By Michael Spead, Faculty, Master's in Project Management
Project managers lead innovation and change across all industries and disciplines. Good project managers operate as orchestra conductors, calling on the right resources in a timely fashion to maximize project benefits in the most efficient manner. But good project managers are expensive, putting them out of reach for many organizations, including nonprofits. Although nonprofits tackle some of society's toughest challenges, they frequently lack funding to hire competent project managers to drive project and program success. This hurdle results in significant challenges for nonprofits, but a world of volunteer opportunities for project managers. By volunteering your knowledge and skill, as a project manager you will:
Experiment and grow
For me, supporting the missions of a variety of nonprofits as a volunteer project management consultant was a rewarding way to combine my love of project management and my desire to give back. The engagements varied, allowing me to explore a variety of industries, methodologies, tools, and knowledge areas. This flexibility to experiment and grow was not always available in my corporate day job.
Work on interesting projects
Ending homelessness, relieving disaster, building affordable houses, generating free energy, and providing telemedicine…these are just some of the worthwhile missions nonprofits strive to make a reality. For every issue you are passionate about, there is a nonprofit that could use project management support to solve it.
Gain real-world experience
Nonprofits and for-profits share similar needs—infrastructure, products to market, programs to implement. They also face similar challenges—like how to leverage digital media and how to mine data to better understand key stakeholders. Project management volunteers can gain significant experience and develop a wider/deeper body of project management knowledge that easily translates to job prospects in both nonprofit and for-profit environments.
Find the right fit
Through volunteering, you have the opportunity for self-discovery—to find where and how you naturally fit within an organization. Are you passionate about an organization's mission, industry, project, or a specific role? Do you want to evolve existing industry knowledge, deepen subject matter expertise, or try something completely new? Communicating this helps the nonprofit assess how to best tap into your skills and interests. If you both have a shared understanding, you can work together to carve out a project and role that is a great match.
Learn to give your best
Your volunteer hosts may preach flexibility, but keep in mind that nonprofits typically have limited funding, resulting in only one shot to achieve project benefits. Although they are grateful to have your support, make sure you donate enough time, energy, and focus to ensure project success. Don't be afraid to fail, but always give your best effort.
Are you ready to start giving back?
There are many organizations that can help you volunteer as a project manager, including the Project Management Institute (PMI), the Taproot Foundation, and Project Management Day of Service. Each provides a different volunteer experience for both novice and experienced project managers. Whatever road you decide to travel, know that the rewards are limited only by what you are willing to give.
Learn more