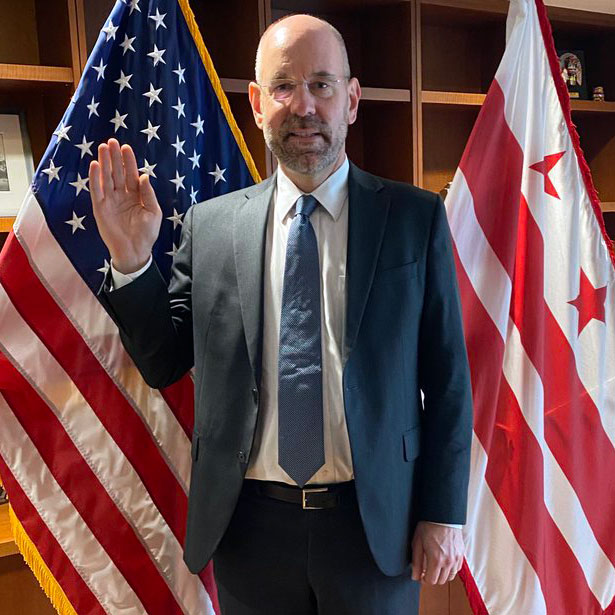 DC Mayor Muriel Bowser has tapped Georgetown professor Uwe S. Brandes to chair the District of Columbia Commission on Climate Change and Resiliency.

Brandes is a professor of the practice and faculty director for the Master's in Urban & Regional Planning program at Georgetown's School of Continuing Studies (SCS).
Established in 2016 by the DC City Council, the Commission on Climate Change and Resiliency is designed to address the overall impact of a dynamically changing climate and to foster new ways to respond to the potential threats of adverse weather events.
Most Serious Challenges
"Our ability to mitigate and adapt to climate change is one of society's most serious challenges," says Brandes, an expert on urban planning and development. "I am humbled to work collaboratively with all stakeholders to embrace new innovations and by doing so, ensure that all of our citizens, all of our communities, all of our businesses and our entire nation's capital grows even stronger and more resilient than it already is."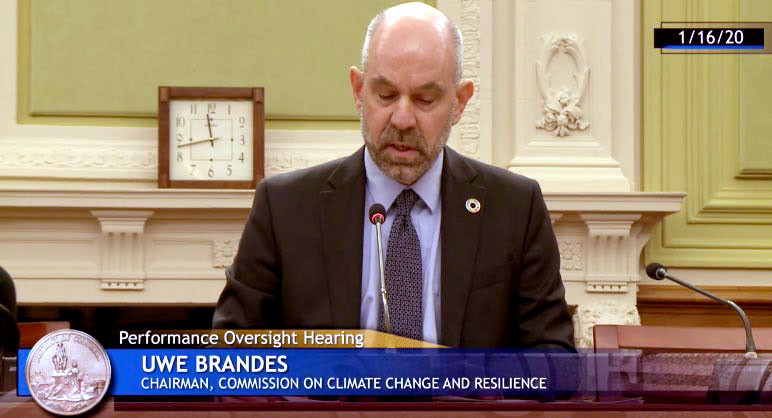 Brandes has 25 years of experience in the field of urban design and sustainable urban development and has received numerous global and national awards for his work.
The 16-member commission assesses the District's ability to respond to climate-related risks and provides guidance to the mayor and the council on emerging best practices to integrate issues associated with climate change into the city's policies and budget.
Dedication, Innovation
"A core tenet of our collective effort is that climate change and resilience challenges need to be addressed in a dedicated and innovative way and cannot be relegated to any one agency, any one organization, or any one sector of the District's economy," Brandes says.
Joining Brandes on the Commission are two other Georgetown faculty members, Kathryn Zyla, adjunct professor of law, and Colin McCormick, adjunct associate professor within the Science, Technology and International Affairs program at the Walsh School of Foreign Service. "We are proud to bring the resources of our university together to further this important dialogue in partnership with the DC government," says Chris Murphy, Georgetown University's vice president for government relations and community engagement. "Under the leadership of Professor Brandes, we are confident that the DC Commission on Climate Change and Resiliency will move forward with a spirit of collaboration and innovation that empowers change."
In addition to his leadership role in the Urban & Regional Planning program, Brandes also serves as faculty director of the university-wide Georgetown Global Cities Initiative, and as an affiliated faculty at the Georgetown Law Center and in the Science, Technology, and International Affairs program at the Walsh School of Foreign Service. Read his reflection on community and having a global perspective as an urban planner.
Learn more