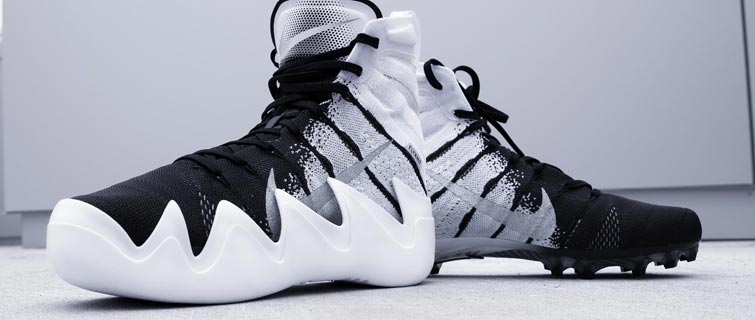 On the first day of his course, Sports Entrepreneurship in the Global Marketplace, Georgetown University instructor Steve Sclafani explains that the class is "not going to be taught like an academic course."
That doesn't mean it's going to be easy. Like other graduate-level classes, students will have to keep up with readings, examine case studies, and gain a strategic and technical understanding of the subject matter—in this case, what it takes to launch a sports-related business.
Then, they will have to do something more: At the end of this summer course in the Master's in Sports Industry Management program, each student will need to create a detailed plan for a new venture and make a convincing classroom pitch for why it will fly.
"Start out first with a passion," says Sclafani, CEO of Factory Athletics, which provides instruction and college recruitment assistance to youth and high school athletes. "What are you good at? What do you like to do? Can you solve a problem? Fill a niche in the U.S. or beyond with this business?"
Searching for Entrepreneurs
The class attracts a certain kind of student, someone who is not content to simply receive information but wants to create something new and is not intimidated by the hard work it will take to do it.
Jes Christian, a high school track coach and former Division I college athlete, entered the master's program in 2015 thinking that she wanted to concentrate on athlete welfare and development. But taking Sclafani's course changed her mind.
"It became clear to me that I wanted to look for something I could take ownership of, from beginning to end," she said.
Now Christian has founded a company, Hypsole, that is preparing to market its own brand of cleat guards—stylish cleat guards, the former student fashion writer adds—that fit under football, soccer and baseball shoes and make it easier for athletes to walk safely and comfortably on and off the field.
She came to the idea, as so many entrepreneurs do, through her own athletics experiences—and frustrations.
"Why," she asked, "isn't there something that is cute, that we'd like to wear, that is in addition to the cleats?"
Finding His Niche in Jordan
Omar Dweik, of Amman, Jordan, took the class in Washington, D.C., and graduated with his Master's in Sports Industry Management in 2018. A former professional soccer player, he switched to the entrepreneurial side of sports after suffering a knee injury and having several operations.
Sclafani's class was just what he wanted.
"It wasn't a book-focused class," he said. "It was more a real-life-focused class. It was a practical class."
Dweik's startup is a mobile sports application for soccer and Olympic fans. He already has two formidable local clients: the Jordanian Pro League, the nation's premier soccer league, and the Jordan Olympic Committee.
"We are aggregating everything from merchandising, to content and ticketing, to a single platform," Dweik said.
Pursuing a Passion
Like his students, Sclafani based his startup on his own experience. An accomplished infielder at Atholton High School in Montgomery County, Maryland, in the late 1980s, he knew he wanted to play Division I baseball, but had no idea how to get noticed by college coaches.
"I had trouble getting recruited," he recalled. "Not a lot of people are breaking down the door for a 5'8" second baseman."
A chance meeting with legendary scout Mike Toomey was his big break, and the next year he was playing for Villanova, a Top 25 team. Later, he transferred to the University of Pennsylvania, where he became friends with shortstop Rob Naddelman, the other half of Penn's double-play team. After graduation, they became business partners as well.
They called the venture Baseball Factory, and it would perform a service that Sclafani wished he'd had as a high school player: Helping athletes navigate the often-confusing college recruitment process.
Later, Sclafani noticed something else the players needed—player development camps to help them improve their skills and unlearn bad habits.
"Their swings would just be too long," Sclafani said, recalling the first time he faced Division I pitching and fastballs that would clock in at 90 mph. "They had to shorten their swings."
They began renting major league baseball stadiums for the clinics, and the business took off. Now the company has placed players in 100 percent of Division I and II schools and has branched into softball as well.
The moral of this story? First, you've got to love what you're doing—in this case working with young athletes. Second, if you're going in with a partner, "pick someone with the same values and work ethic" as you. And third, and perhaps most important: Be incredibly dedicated to what you're building.
"You've got to be a self-starter," Sclafani said. "Because you've got to do almost everything when you start. Really, you've got to get in there and grind it out."
Learn more