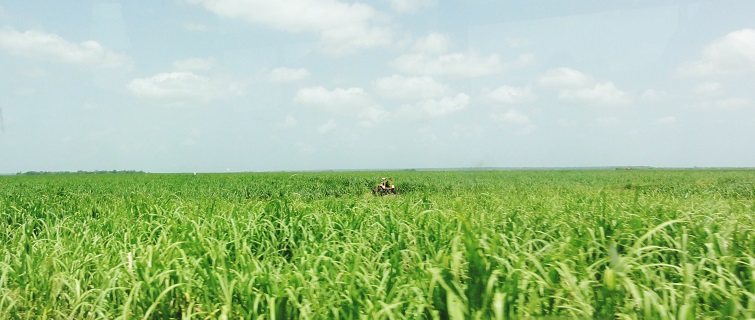 "I alone cannot change the world, but I can cast a stone across the waters to create many ripples."—Mother Teresa
The above quote is how Dominican-born Norelis Florentino and her team began their final presentation for the Master's in Project Management Capstone project, capturing their tenacity.
Formation, inquiry, and service are the hallmarks of a Georgetown education. The Spring 2020 Capstone class embodied those principles with their Plow to Plate feasibility analysis for the Dominican Republic, done in partnership with humanitarian chef José Andrés' World Central Kitchen (WCK).
From the start, the project team knew that this was a difficult assignment, particularly in light of the global COVID-19 pandemic. But the opportunity to work with WCK and to support the Plow to Plate program far outweighed the challenges.
"In March, the pandemic added another level of difficulty causing us to rethink our research methodology, project plan, and interviews," said Project Management student Karen Bokoski. "Located 1,500 miles away from our stakeholders in the Dominican Republic, who also were adopting a full lockdown, was quite a test of our project management skills. But we were dedicated to the objective and to delivering valuable recommendations to World Central Kitchen."
The Project
The goal of the Plow to Plate program is to strengthen food systems, food security, and economic opportunities in the Caribbean and Central America. Already implemented in Puerto Rico, the U.S. Virgin Islands, and the Bahamas, the program provides training and networking opportunities to smallholder farmers, fishers, and small food-related businesses, to support sustainability, and to provide resilient infrastructure before a disaster strikes.
The project requirements were demanding. The team selected three Dominican provinces that exhibited food production potential, already had fisheries, and were within 90 minutes of an airport. Moreover, one of the three provinces had to be located near Haiti, which shares an island with the Dominican Republic.
In support of their recommendations, the project team performed in-depth analysis, conducted interviews, and wrote a comprehensive 247-page report about the Dominican Republic's background, food production and distribution methods, agriculture industry, climate, landscape, and ways of doing business in the country.
They also established a strong working relationship with another Jesuit university: Loyola Polytechnic Institute in San Cristobal, located in the agricultural center of excellence in the Dominican Republic.
Positive Reception
Alexandra Garcia (B '89), WCK's Chief Program Officer, and Mikol Hoffman (C '08), Director of the Plow to Plate Program, were pleasantly surprised by the project and deliverables.
"This is really great work," said Garcia. "I am impressed and excited. This gives us a good base from which to work."
World Central Kitchen is planning to implement the Plow to Plate program in the Dominican Republic next year.
"We are grateful that this project gives us a head start as we expand the Plow to Plate program across the Caribbean and Central America," said Hoffman. "Having a research base to guide our programming so we won't go in there blindly is really valuable to us."
"The Capstone project is an example of linking the Universities' values with their professional studies," reflected Project Management student Daniela Caro. "This is what makes a Georgetown education different."
Learn more