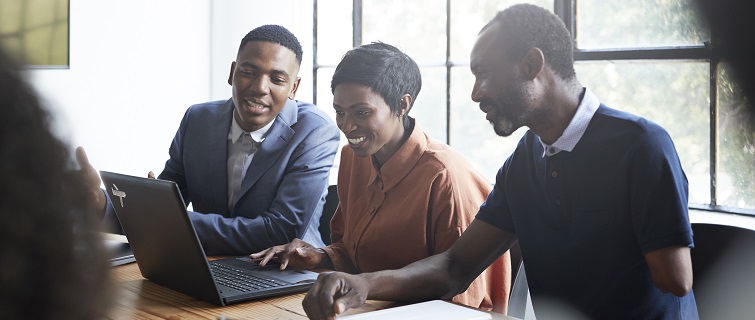 Washington, D.C.—Beginning this spring, Georgetown University's School of Continuing Studies is partnering with the National Forum for Black Public Administrators (NFBPA) to launch the Innovative Leadership in Public Administration Certificate Program.
"The partnership between NFBPA and Georgetown allows both organizations to reach and support the next generation of civic leaders from communities across the nation," says Marcia L. Conner, Executive Director of NFBPA. "This program is an opportunity for aspiring public administrators to gain insights and expand the capabilities they need to serve in executive positions in local and state governments."
Through this new certificate program, participants will develop foundational skills to succeed in public administration while also gaining leadership expertise. The program will combine interactive classroom instruction with personalized leadership coaching that will allow participants opportunities for reflection, self-assessment, and feedback. Additionally, there will be opportunities for participants to share real-world experiences with thought leaders from local, state, and federal government.
"Given our evolving climate and the various challenges facing public administrators today, there is a growing need for leaders who represent diverse backgrounds," says Dr. Kelly Otter, Dean of Georgetown's School of Continuing Studies. "I am confident that this partnership will cultivate the skills and knowledge necessary for participants to spur change in their communities and places of work."
---
About Georgetown University School Of Continuing Studies
Georgetown University's School of Continuing Studies offers graduate programs in professional and liberal studies, more than 30 professional certificate programs, custom and corporate training and education, summer school and special programs, as well as the University's only part-time bachelor's program. The School's innovative educational programming creates opportunities for students and professionals to connect with industry leaders through learning and service.