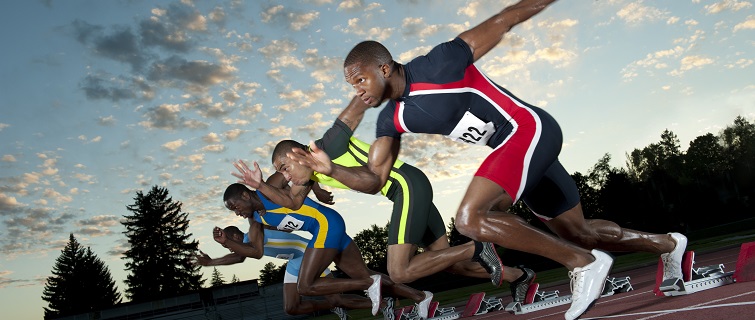 This article originally appeared on Sports Business.
As we move ahead into a year that still has great uncertainty for all of us as citizens of the world, let alone professionals in the multi-billion-dollar industry of sport. I am filled with wonder at how far we have progressed on social issues and excited at how we will recover and reshape what we used to know as 'normal'.
We still don't know when we will be able to enjoy those irreplaceable moments of witnessing athletic success as a community again, but there are clues about what that could and should look like.
Our work at A1 Partners—a sports marketing agency that works with the National Basketball Players Association (NBPA) and National Basketball Retired Players Association (NBRPA) to promote player endorsements—gives us a great window on today, but also on the future.
As a young, engaged person of color who also happens to have fairly recently become a father, my worries and the places where I see opportunity may be a little different than many of my peers, but it is that different perspective which I value.
I look to a future in our business where brands, especially the ones I come into contact with, will be working, not just saying, that social good is part of their DNA and that they are putting dollars behind programs that will have impact.
That has started and is growing, with companies like Kia and Anheuser Busch, who really got behind social responsibility programs that resonated not just with our client and partner at the NBPA (and the 450 basketball players they represent), but with consumers around the world.
With the world beginning to open up from a business perspective, I look to decision makers being better listeners. I look to brands to truly understand what great value there is in using NBA players and Legends, who have long been change makers, and are also getting involved in spaces off the court like esports and betting.
Another area of great interest to me is college and the ongoing discussions around the rights of collegiate athletes in the US to earn money off the field. Currently the NCAA rules prohibit college athletes from accepting any payment from companies in exchange for the use of their name, image, and likeness (NIL), but discussions at the national and state levels suggest the tide is turning.
From my view as an adjunct faculty member at Georgetown University, I look to the future of working with college athletes, who will be able to find ways to use their NIL to better make the most of their college careers and to maybe even drive interest in a cause or a partner they are passionate about.
I look to Olympic athletes and their awesome ability to inspire. Team USA's 'Athlete Marketing Platform', which was recently created in tandem with our partners at the United States Olympic and Paralympic Properties, is about understanding that groups of athletes have the power to move, change and influence the world, and will resonate with audiences for years to come.
I especially look to the future where young, smart people of diverse backgrounds will be out in higher decision-making positions and it won't actually be news; it will just be the normal course of business because their gender or the color of their skin is less important than their ability to get stuff done and be successful. I look forward to a future where connectivity through mobile devices, especially around sporting events, will be something that everyone has access to, not just in our local communities but around the world.
I look forward to all of those things and elements of our business, not because they are dreams, but because they are becoming realities.
One phrase that is important to keep in mind is that we are seeing an "acceleration of the inevitable" during this period, and an industry like sport is sometimes very slow to change.
We love our traditions, yes, but some of those traditions slow us down when we look to real progress. We are sometimes a business where "no" or "that's how we have always done that" is the rule not the exception, but I don't think that is completely true anymore.
No, we cannot lose the traditions tied to events like the Olympics, the World Cup, March Madness or the WNBA, but we can build on those traditions with progressive optimism and a better understanding of where we are at this moment in time, and how we can use the best practices from this period, to really move the needle forward.
That's what progress looks like to me, as a professional with a lot to learn, and as a father, a husband and as a colleague in a global vibrant business.
Learn more