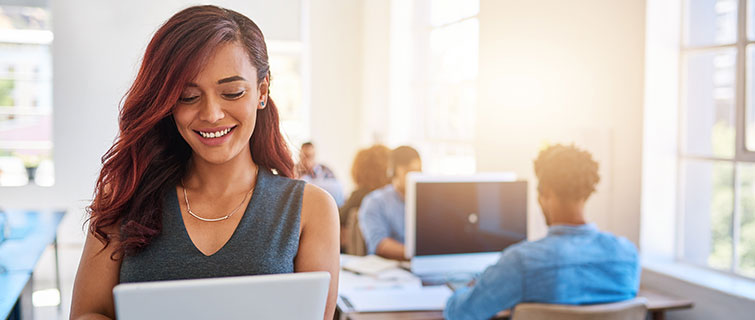 Project management, as described by the well-regarded Project Management Institute, is "the use of specific knowledge, skills, tools, and techniques to deliver something of value to people."
If that definition sounds simple, elegant, and straightforward, it is in marked contrast to the world that project professionals must inhabit. That world is confusing and unpredictable, marked by rapid and disruptive change, and growing more complex by the day. Yet project managers see this contrast less as a disconnect than a challenge, and a confirmation that their field, which has been critically important during the coronavirus pandemic, will continue to grow.
"The world needs project managers now more than ever," says Susan Kudla Finn, PMP, an instructor in Georgetown University's Certificate in Project Management program, who has taught the subject to more than 2,000 students in Fortune 500 companies and government agencies. "COVID has turned our assumptions and processes inside out and upside down, and has challenged us to really look for creative, innovative, and rigorous processes to adjust to change more rapidly."
The Impact of COVID-19
Consider a few of the challenges posed by the pandemic: The coronavirus has disrupted supply chains throughout the world, impacting consumers and national economies. Fixing this problem is a massive undertaking and involves experts from a variety of disciplines. But, ultimately, it is a project management challenge.
Developing effective COVID-19 vaccines is another complex initiative that shows how project managers, working with experts in other fields, use what they call "lean and agile" practices to continually revise programs in the face of changing conditions and demands.
"What's different from maybe three or four years ago?" asks Scott Patton, PMP, managing partner at Patton Consulting LLC and a co-founder of Georgetown's certificate program, where he is an instructor. "The increasing complexity and the skill set needed to manage it."
There is also a human component, because complex projects increasingly call for the work of ever larger, more efficient, and diverse teams. And, because of both increasing globalization and the restrictions imposed by the pandemic, more and more of these teams are meeting virtually, which adds a new set of complications.
"Complexity is also the number of interactions we have now, the number of emails these people are getting, the number of people they have to deal with, the more stakeholders and team members that are involved," Patton says. "Then there is the complexity of interacting with virtual teams and making them cohesive."
Three Aspects of Success
Georgetown's Certificate in Project Management prepares professionals to lead projects that deliver solutions that meet business needs—and to do this in an environment where change is expected and challenges, sometimes unanticipated, are bound to arise. Ideal for those starting out in project management, as well as mid- and senior-level managers interested in adding project management skills to their toolkits, the program can be completed in as little as two weeks or spread out over two years.
The program provides a foundation in project management based on three key aspects of success: adopting effective management processes, identifying and managing requirements, and leading project teams. It incorporates the Project Management Institute's "A Guide to the Project Management Body of Knowledge (PMBOK)," a recognized standard for project management and related guides and studies. And it concludes with a capstone course that addresses real-world practices needed to successfully manage complexity and uncertainty in today's project environment.
"Change is a constant, and we have to be really good at managing change," says Finn, who also teaches in the Georgetown Master's in Project Management program. "And that's what the rigor and discipline of project management—in all sectors—is all about."
Learn more