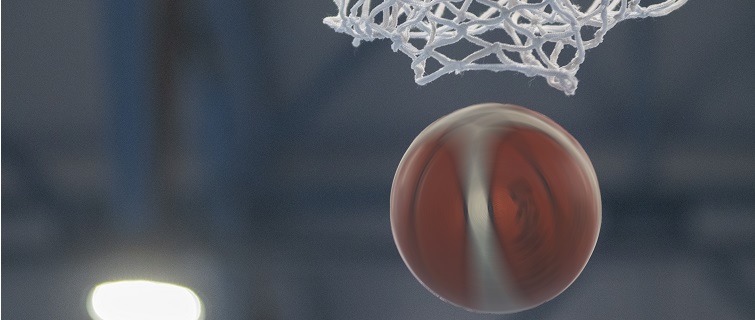 Briana DuBose's college basketball career went by in a whirl. Like many college athletes, her schedule was largely dictated by the needs of her coaches, and it consisted of practices, games, promotions, and, of course, her studies—when she could fit them in.
She didn't have time for a campus job so, like many of her teammates, she was often limited financially. And as far as thinking about her post-basketball career—there was little time for that, either.
"There was no blueprint for college athletes," says DuBose, who played two years for Virginia Commonwealth University before transferring to American University and is now a capstone advisor in the Master's in Sports Industry Management program at Georgetown University. "I felt like I was just kind of thrown into something."
There's not a lot that can be done about the hectic schedule. But the financial restrictions? That could change for a lot of college athletes after the U.S. Supreme Court ruled in June 2021 that college students can make money off their fame without necessarily jeopardizing their amateur status.
A 'Game-Changer for the Industry'
A few days after that decision the NCAA, which had long maintained that such promotions conflicted with the idea of "student-athlete," acknowledged that college athletes were free to pursue endorsement deals and other avenues, such as social media, for making money off their "name, image, and likeness" (NIL).
The high court's decision "forced the NCAA's hand," says La Quita Frederick, Faculty Director for Georgetown's Sports Industry Management program. "I think, arguably, it did not want to go this direction at all. But, of course, the Supreme Court ruled otherwise."
But that ruling, as well as ongoing legislation at the state and federal level, will have a huge effect on college sports and even some impact at the high school level, Frederick says.
"This is not a temporary phenomenon," she says. "It's here, it's going to grow, it's become a part of the college athletics landscape. This is a literal game-changer for the industry."
As of January 20, 2022, more than 25 states had formally approved laws recognizing the right of student athletes to profit from their name, image, and likeness; and eight bills had been introduced in Congress, with names like "Fairness in Collegiate Athletics Act" and "College Athletes Bill of Rights."
In 2021, Georgetown's Department of Intercollegiate Athletics launched The Blueprint, a website and program aimed at helping student-athletes navigate NIL legislation. The university and several other schools are partnering with Athliance, a consulting service on NIL regulations, and INFLCR, a software service that helps students build their brands.
At Georgetown, student-athletes will also be able to review the complex issues surrounding NIL with faculty members from the Master's in Sports Industry Management program. And they will take a broader look at related topics, such as media training, brand management, tax reporting, and financial literacy.
Just complying with various NIL regulations can be a tutorial in itself, and determining whether a commercial agreement is acceptable can be tricky, Frederick says. For example, a deal that rewards fans if the team wins might be acceptable, but one that rewards an individual player for being the leading scorer would not.
Rising Stars Make Big Deals
Already, some big-name athletes are beginning to profit from their popularity. ESPN even put out a report on 27 of "College Basketball's Most Marketable Players," starting with point guard Paige Bueckers of the University of Connecticut, who has 901,000 followers on Instagram and was projected by The Wall Street Journal to make more than $1 million this season in NIL agreements.
Other big winners include 90 members of the Georgia Tech football team, which made a deal to promote TiVo in exchange for $404 prepaid debit cards, a TiVo Stream 4K, and even TiVo-branded footballs and pajamas.
The vast majority of college athletes won't be getting deals like these, of course, which raises the question of if they even need the kind of training Georgetown will be providing. To this, Frederick answers an emphatic "yes," because even if they're just considering a deal with a local restaurant or car dealership, student-athletes need to look out for their own interests and make sure they follow the law.
"Absolutely, they need to know because, in the absence of legislation specific to the NIL, they still need to know to navigate so that they don't find themselves ineligible based on other legislation," Frederick says. "So, there are still compliance issues around NIL, which is why, personally, I think it's unfortunate that the NCAA [which has been largely reticent on the issue] did not create some type of guardrails."
A 'Huge Untapped Market'
Another question that will come up—Bueckers' marketability notwithstanding—are equity issues surrounding any discrepancy in what male and female athletes will be able to earn from endorsements, appearances, and other deals.
While that is an issue, former college athletes like DuBose, now a management consultant in addition to her work at Georgetown, see a real opening for female athletes who school themselves in the issue.
"There's a huge untapped market for female athletes," DuBose says. "You can look at it as one-sided, and one party getting more than the other, or you can try to expand the pie. But again, it all comes back to making the right strategic moves—and that education piece."
Learn more