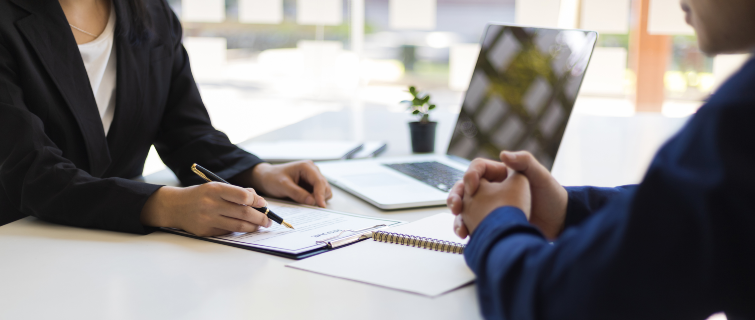 You might be the first person a job applicant talks to, so your job is indispensable.
Your work requirements are many and varied: because you will be interviewing a lot of people—on the phone, via Zoom, and, sometimes, in person—it pays to be an extravert. However, you will also need to read between the lines, to hear what someone may be saying beyond the words, so a good amount of introspection is also required.
Your job is often compared to sales, and, like a salesperson, you'll have to learn to accept rejection. But, unlike sales, you'll do a lot of that rejecting yourself, so you will have to be okay with that as well. Finally, your decisions could have real consequences: they could alter the course of a business or an organization—maybe even change someone's life.
A Rising Specialty in HR
What is this demanding job? It's called talent acquisition, and it's becoming a critical component of any business, organization, or institution that expects to thrive in today's competitive environment.
"It's a specialty area of HR," says Janae Gravitz, who graduated from and teaches talent acquisition in the Master's in Human Resources Management (HRM) program at Georgetown University. "So, in HR, you have generalists who do a little bit of everything. Then you have specialists who are focused in particular areas: compensation, recruiting, employment law, employee relations."
In mid-2022, two other graduates from the HRM Program—Priyanka Balasubramanian and Shannon Mulligan—were hired as members of Georgetown's expanding Talent Acquisition Team, which works with supervisors and department heads throughout the University to help them find and hire key personnel.
The team lets university clients determine just how much assistance they will need. Most have never used such a service.
"I was not used to people reaching out and saying, 'Oh, you're a talent acquisition department? I've never had the opportunity to work with one. Can you help me?'" Balasubramanian says. "That's a great request because I get to explain: 'Here are the services I can offer you. You let me know what you would like support with, and let me know when you want me to step back or step back in.'"
Beyond 'Recruiting'
Recruiting has been around for quite a while: think of the iconic "I Want You for the U.S. Army" posters from World War I. Talent Acquisition and its corollary, Talent Management, are newer specialties that have surged in importance with the rise of the internet, increasing globalization, and, most recently, the COVID-19 pandemic, which upended the model of a largely separate "home" and "work" environment and the weekday ritual of "going to the office." Today, in-demand workers want more flexibility to shape the contours of their employment, and savvy employers are offering them just that.
For several years, Charmagne Wesby was the only recruiter for Georgetown University's Human Resources Department; but in 2017, her title was changed to Talent Acquisition Specialist, the program was expanded, and the Talent Acquisition Team was born. Today, Wesby directs a six-member team of specialists.
"Our goal is to really build a team and have a talent acquisition specialist who focuses on each campus, and maybe eventually have people embedded there," Wesby says.
Increasingly, HR directors are trying to expand their talent pools by focusing more on women, racial minorities, and other underrepresented groups. They are also looking beyond "traditional" job requirements, such as a college degree, and considering the value that a variety of experiences can bring to the workplace. The use of sophisticated analytics and artificial intelligence is also helping to identify the qualities recruiters are looking for and can remove bias from the hiring process.
The job comes with its own unique rewards.
"There's a real tangible aspect to the field, where you're able to say, 'Boom! I found a match,'" Gravitz says. "You've perhaps brought a more diverse talent population to an organization, or you have brought a population that has really helped the organization transform and either launch new businesses or hit new markets. And then, on a personal level, you've impacted people's lives and helped them find a job that might be a better fit for them or their families."
A Firm Foundation
Mulligan and Balasubramanian say the HRM faculty prepared them well for their careers.
"The program gave us a solid total picture of the field, and empowered us to pursue areas of HRM we enjoyed the most or wanted to explore," Mulligan says. "For sure, having a generalist's lens is critical for TA, but being able to drill into the institutional or departmental needs with hiring managers [beyond the job description] helps us connect them with strong candidates. On a regular basis, I use HRM-learned skills and resources to do my job better or strategize a search."
The program was also personally rewarding, Balasubramanian says.
"I made some of the greatest friends starting this program," she says. "It's so versatile. So international. So diverse. You meet people from every life path and career path you could possibly think of. I've had classmates who were talent acquisition directors for years, but also worked with students who came fresh from undergrad. The difference in experience is something that's so refreshing to me because I was able to bounce ideas off everyone. This enabled me to expand my work to a much broader extent, as I got to collaborate with some extraordinary people."
Learn more