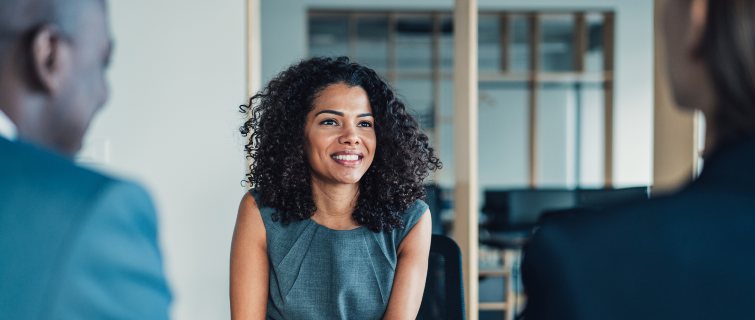 The field of Human Resources Management has changed tremendously since its inception in the early 20th century—and some of the biggest changes are happening right now. Take the name itself: the term "human resources management" wasn't commonly used until the 1980s. Before that, the specialty was called "personnel." And, back when the field began around 1900, it was known by the rather impersonal term: "scientific management."
From scientific management, to personnel, to human resources management, this changing terminology reflects the evolution of the practice itself and a shift in emphasis from processes to the people who make those processes happen. It's an evolution that is continuing and even accelerating today in this age of global competition, as organizations strive to hire the most talented employees and create workplace environments where they can thrive.
Human resources, or HR, specialists oversee the hiring, training, compensation, and evaluation of all employees. Beyond that, they are concerned with helping create a corporate culture where employees feel they belong and can do their best work. As such, HR managers pay close attention to issues like diversity, equity, and inclusion. And because employees are a company's most valuable asset, HR managers are increasingly involved in shaping an organization's strategic objectives.
Career Options for Human Resources Management Graduates
Careers in Human Resources Management are as varied as the needs, talents, and aspirations of the employees in the workplace.
Human Resources Business Partner
HR Business Partners analyze data trends in partnership with the HR group; confer with line management; help develop programs, policies, and solutions to specific problems; lead investigations, when necessary; and resolve issues regarding employee relations.
Human Resources Director
HR Directors supervise HR systems, employee relations, the hiring of employees, training programs, compensation plans, and other key responsibilities of the HR office.
Compensation Analyst
Compensation Analysts are the experts concerning an organization's pay structure. They research industry salaries and benefits and advise senior executives on pay ranges for team members at different points in their careers.
Talent Acquisition Manager
Talent Acquisition Managers direct an organization's talent acquisition strategy, from building a strong organizational brand and recruiting and hiring job candidates to retaining talented employees.
Diversity, Equity, and Inclusion Manager
Diversity, Equity, and Inclusion Managers create policies that enhance diversity in the organization. This includes addressing issues of concern to protected minority groups and training all staff, including hiring managers, on the recruitment, selection, evaluation, and retention of employees from a variety of backgrounds.
People Analytics Analyst
People Analytics Analysts work with data to decide how best to recruit and employ an organization's talent to improve business practices and the employee experience.
If you're looking to start or advance your career in HR, consider earning a Master's in Human Resources Management from Georgetown University. You'll learn how to plan and lead organizational initiatives, inspire teams, and excel as an HR professional in today's increasingly complex organizations.
Learn more