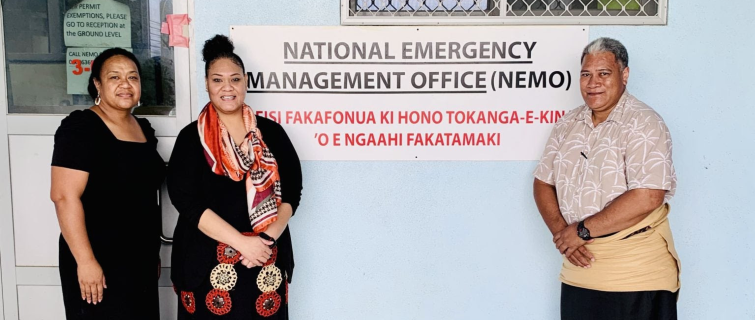 Lavinia Taumoepeau-Latu's story originally appeared in the article, Georgetown Named No. 1 Producer of Fulbright Student Scholars in the U.S.
Lavinia Taumoepeau-Latu (G'23) started her Fulbright fellowship in early January in Tonga, the country where her parents emigrated from.
Taumoepeau-Latu, 49, is developing a first-of-its-kind curriculum to train new district and town officers stationed across Tonga on their roles and responsibilities. She's tailoring the curriculum to the local language and Tongan concepts and beliefs for trainees, who typically receive more western-based training, she said.
This was not the Fulbright research project that Taumoepeau-Latu set out to do. But she realized how needed it was while visiting the island five years earlier.
In 2018, Taumoepeau-Latu was in Tonga when the tropical cyclone Gita, a category four storm, touched down. After witnessing the island's devastation, Taumoepeau-Latu found herself unable to leave. She began working as the safety and protection cluster coordinator for the Tongan government, where she helped lay the groundwork for disaster management in Tonga's Ministry of Internal Affairs. She also realized there were gaps in policy and procedures on-the-ground and in the government in providing disaster relief.
"It was eye-opening for me," she said. "I really found my passion for policy and helping people in need during those times."
A Full Circle Moment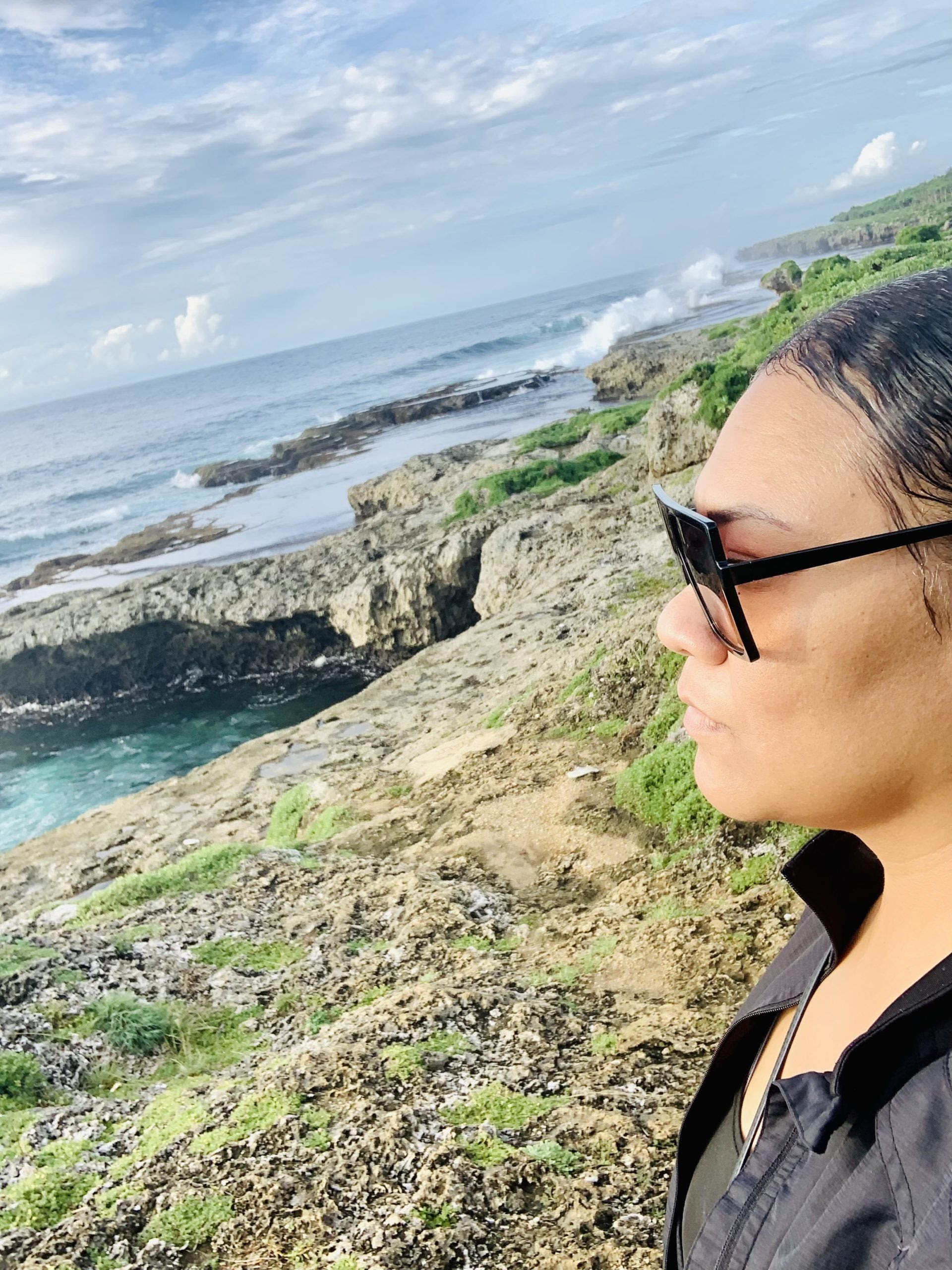 When Taumoepeau-Latu, a first-generation college student, returned to the U.S., she applied to Georgetown's International Executive Master's in Emergency & Disaster Management program and began preparing her application for the Fulbright, hoping to return to Tonga and create a cultural curriculum and disaster management plan for areas affected by recent volcanic eruptions and tsunamis.
Taumoepeau-Latu started her Fulbright in January of this year, and quickly learned that first, a broader training for all district and town officers across the islands was needed — a gap she had noticed when working in Tonga earlier.
"I'm just in awe," she says of her experience. "It's been an amazing experience and opportunity to be here, seeing recovery efforts and how other countries responded to Hunga Tonga Hunga Ha'apai. And now, this project is about how the whole of Tonga can benefit from this type of curriculum rather than just the scope of where my project was going to be in the beginning."
She's found that her Georgetown courses have informed her research in real time. And she's found a deeper connection to her Tongan heritage and sense of belonging. One of her ancestors helped establish the first men's college in Tonga. For Taumoepeau-Latu, this moment feels full circle.
"It means a lot to be able to be here on a Fulbright creating a curriculum for district and town officers," she says. "Besides my kids, the crowning glory of my whole life is to give back to my roots, knowing my family had a part in building up education in this country.
"I hope that the Fulbright will help me to lay groundwork for my own family, but also for others who might want to learn more about their roots or do something meaningful for where they came from."
Learn more