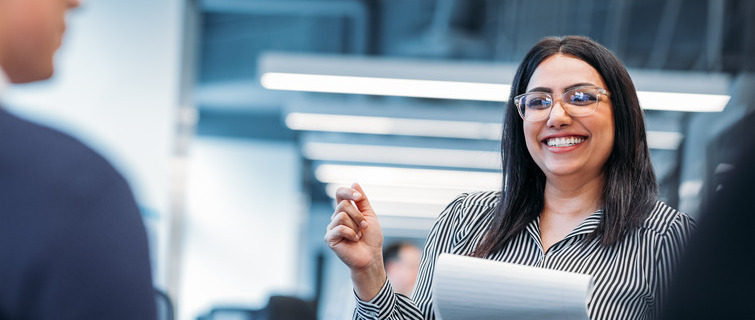 In "The Coaching Shift: How A Coaching Mindset and Skills Can Change You, Your Interactions, and the World Around You," authors Shonna D. Waters and Brodie Gregory Riordan throw the doors to their classroom wide open, giving readers a front-row seat to a masterclass on the foundations of coaching.
Having taken their class, Coaching for HR Professionals, in the Master's in Human Resources Management program, I can wholeheartedly affirm that "The Coaching Shift" is generously written in service not only of professor Waters and Riordan's past, present, and future students but for anyone who considers themselves a lifelong learner in pursuit of reaping the benefits of increasing self-awareness by adopting a coaching mindset.
Throughout the program, we are asked to dive deeply into focus areas like organizational development, high-performing organizations, and learning and development to build on concept, theory, research, and practical application to further push the field of Human Resources (HR) forward. However, beyond the textbooks, it is the critical work of coaching in self-awareness, mindset, improved communication skills, and relationship building that foundationally binds all of that learning together. "Transformational change cannot happen without fundamental shifts in mindsets, behaviors, and culture." Becoming a high-potential change leader in the field of HR starts with the best science-based practices succinctly taught in "The Coaching Shift."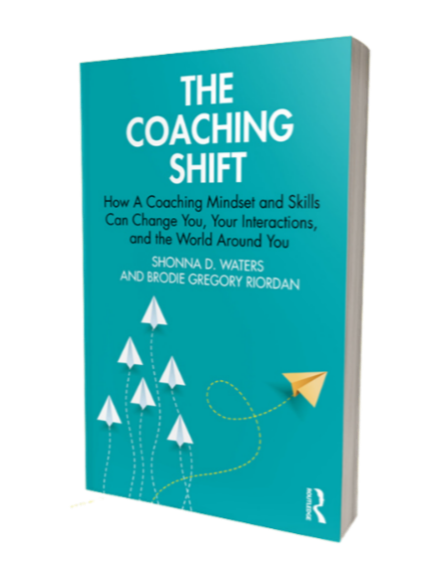 However, this book is not just for students and professional coaches in HR; Waters and Riordan thoughtfully lay out a practical roadmap for building coach-like knowledge, skills, and abilities into the everyday in order to experience life-changing growth. Whether it is through mindset shifts, active listening, reframing, or the critical work of deep self-reflection, readers can expect to walk away with a solid understanding of the tools necessary to discover how they show up to themselves and to the world. "The Coaching Shift" is a foundational staple for anyone interested in actively living their fullest, most authentic potential.
With its friendly, conversational tone, the book is strategically broken down into three parts. Each part includes key questions and interactive content application activities for the reader to "experience it yourself," and offers a wide variety of additional resources to keep the learning journey going.
Part 1: You. As the authors say, "nosce te ipsum (know thyself)." It is important to understand and acknowledge our own baseline. This section helps us understand the science happening in our brains, our own biases, and our emotional self-management/regulation abilities.
Part 2: Your coaching skills. Learn how to actively listen, ask powerful questions, and reframe. Of course, these are only a few of the skills Waters and Riordan touch on, so expect to fill your coaching toolbelt with practical tools to utilize 1:1 and as part of a team.
Part 3: Your coaching impact. The book culminates by demonstrating all the powerful ways coaching can impact personal and professional relationships, organizations, and the world at large.
Now, more than ever, it is imperative that we do the work necessary to forge healthier, stronger relationships through better communication and empathy in support of each other. With research-based science, "The Coaching Shift" teaches us the essentials that everyone needs in order to realize the personal and professional impacts of positive transformational change that being coach-like can bring because "at scale, a coaching mindset can create a better world."
Learn more