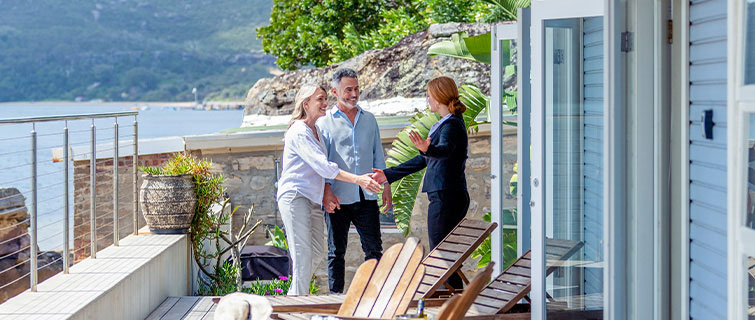 Real estate epitomizes the dream job. There is no entry-level salary, agents can set their own schedule, and getting a license is a relatively fast process. Because the barriers to entry are few, the market can be saturated, and only a special few make the breakthrough into the top strata of commercial real estate.
A master's degree can make the difference between success and failure. Enrolling in a master's program provides future professionals in the real estate industry opportunities for development and a exploration of different career paths in real estate. If you are still wondering if pursuing a degree is worth it, here are some of the top reasons to earn a master's in real estate.
A Pathway to Financial Success
Starting a career in selling residential real estate can be easy. But to break into the commercial real estate market, a higher education with specialized experience is often essential. A casual study of the background of the richest real estate investors and developers in the world reveals that the vast majority have a master's degree and almost all have at least a bachelor's degree.
Not only does a postgraduate degree in real estate look good on a resume, it provides the advanced knowledge and professional skills needed to meet the challenges of this multifaceted industry head-on. This learning experience leads to a faster track to real-world achievement and often greater financial returns.
Determine Your Specialization
There are so many different career paths in the real estate industry that it can be difficult to decide what aspect of the business to aim for. Real estate professionals can work in large-scale residential or commercial development, asset management for an investment firm, portfolio management, and more. A master's in real estate offers a well-rounded education that spans almost every part of the industry, which helps students determine their specialties and career paths.
Legal Protection
Every real estate deal has potential legal pitfalls. These can include misrepresentation, failure to disclose, breach of fiduciary duty, false or misleading advertising, and antitrust violations. Gaining a firm grounding of the legal aspects of the industry is an important part of the master's degree curriculum. It helps to protect real estate professionals from the many legal issues lurking in what has become a litigious society.
Forge Strong Networking Connections
Networking is a big part of achieving success in real estate. Students in a master's degree program can often gain access to an elite group of like-minded individuals intent on excelling in their field, but who come from various backgrounds and even industries. This exposure provides students with a channel for the flow of ideas, market knowledge, and differing perspectives., as well as business and entry-level career opportunities.
Speed Career Progress
It can take many years for a real estate professional to learn the ropes, gain the necessary experience, and gradually work his or her way up the career ladder. Completing a master's in real estate can perhaps save half a decade or more on this journey.
Georgetown University's Master's in Real Estate—which offers an on-campus and online program—provides a comprehensive program that consists of strong foundations in ethics, finance, law, real estate markets, accounting, project management, development, construction, and the impact of globalization on real estate. Georgetown's Student Advisory Board of Real Estate also hosts events so that fellow students, colleagues, faculty, and alumni can network.
Request information to learn more.
Learn more