Program in
Master's in Real Estate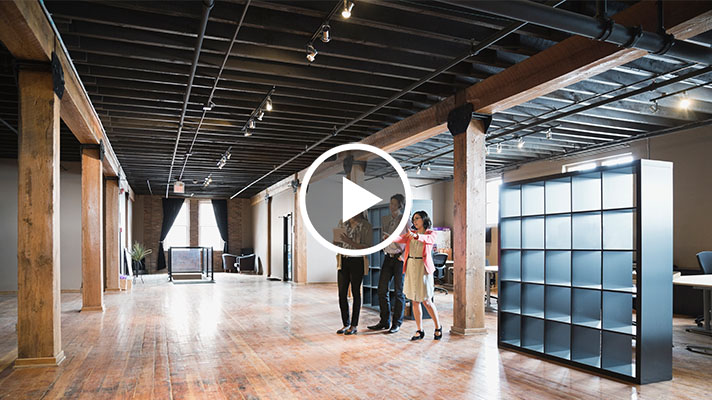 Master's Degree
Gain a comprehensive understanding across all facets of the real estate industry while building real-world experience in Washington, D.C.—one of the top real estate markets in the world.
Request Information
Overview
Georgetown's Master of Professional Studies in Real Estate prepares you with the foundational skills and industry insights needed for success in today's real estate industry. You'll benefit from a comprehensive and hands-on curriculum that integrates case studies, focused coursework, and practical, real-world application in Washington, D.C.—one of the world's top real estate markets.
Led by a faculty of seasoned industry practitioners, our courses examine contemporary real estate practices with an emphasis on leadership development. You'll leave the program with a 360-degree perspective of the modern-day real estate industry and the well-rounded expertise that today's market demands.
In the classroom, you'll learn alongside other experienced real estate professionals from around the world, who bring with them a wide breadth of perspectives and backgrounds. As the largest real estate program in the D.C. area and one of the largest programs in the U.S., our program provides access to a broad network of partner organizations and facilitates opportunities for mentoring, internships, and additional resources to help you build connections and pursue a rewarding career.
Unlike other graduate and MBA programs, our degree focuses exclusively on real estate. You'll develop an in-depth understanding across all facets of the industry, including areas such as development, finance, environment, construction and design, and management. Designed for mid-level professionals, our program fits your schedule so you don't have to interrupt your career—you can enroll on a full- or part-time basis and take classes on campus, online, or through a combination of both.
Upon completing the program, you'll be prepared to successfully manage the evolving challenges, trends, and complexities of the fast-paced real estate industry.
---

Students
Real Estate Student Finds New Purpose in an Older Rental Property
Read more

about Real Estate Student Finds New Purpose in an Older Rental Property
Master's in Real Estate

Tips & Resources
Navigating the World of Networking
Read more

about Navigating the World of Networking
Master's in Real Estate

Faculty
Navigating Cultural Differences in Real Estate [Streetwise Interview]
Read more

about Navigating Cultural Differences in Real Estate [Streetwise Interview]
Master's in Real Estate