Program in
Executive Master's in Global Strategic Communications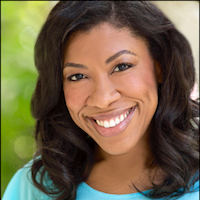 When is the right time to start something new? For Angela Betancourt, a graduate of Georgetown's Global Strategic Communications program, the answer, more often than not, is: "How about now?"
Take her work as communications manager for SOBA (Sierra Leone Opportunities for Business Action), a private sector development program focused on pro-poor, environmentally sustainable growth. The New Jersey/Florida native originally signed on for a six-week stint, but she ended up staying for more than two years, during which she used her communication and marketing skills to promote SOBA's work in critical areas such as off-grid energy development.

Nearing the end of her stay in Africa in August 2017, she considered her next step: a graduate program that could help take her skills to another level. She found that program at Georgetown.
"I was doing a lot of globally focused work," Betancourt said, "and I figured, 'This is the time.'"
Once again, her instincts were right. At Georgetown, she found a cohort of fellow students who shared her passion—not simply for advancing their own careers, but for making a difference in the world as well. Over the course of a year, they got to know each other through the online portions of the program (they talked first over Zoom while she was still in Africa) and, even more so, at the program's weeklong residencies in London, Singapore, São Paulo, and Washington, D.C.
"There's a bonding that happens—it's hard to explain—when you travel to four continents with the same group of people," Betancourt said. "We all learned so much from each other."