International Executive Master's in Emergency & Disaster Management
Farukh Azad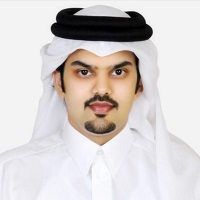 Throughout much of 2018 and 2019, Farukh Azad was a student in a Georgetown graduate program called the International Executive Master's in Emergency & Disaster Management. The program included residences in five different nations: The United States, France, Oman, Jordan, and Qatar, Azad's home country.
During those residencies Azad had the opportunity to explore the "all-hazards" approach to emergency response with international experts in Paris and in Washington, D.C.
Move ahead one year, and Azad had become one of those experts himself. At Hamad Medical Corporation in Doha, where he serves as Assistant Executive Director for Business Development, he has helped pioneer the Qatar National Toxicology Program, which deals with a variety of emergencies, from poisonings and overdoses, to mass casualty incidents.
"One of our core modules [at Georgetown] was CBRN," which stands for chemical, biological, radiological, and nuclear incidents, Azad said. "I'm now responsible for providing the training necessary for all our medical staff in CBRN and responsible for capacity building to prepare for the 2022 World Cup and other mass gatherings."
Azad has also contributed to the Qatar Health Conference 2020, and is supporting emergency preparedness training at major sporting events.
During the COVID-19 pandemic, he led an effort to develop and optimize a universal app called Kashif for faster swab data registration. The app uses scanning technology for error-free data entry, real-time data verification, and integration with various healthcare systems.
When he graduated from Georgetown in 2019, Azad received the program's Ambassador award. And since then, he has helped recruit new students, organized events, and lectured in Paris for the same International Emergency & Disaster Management course where he himself learned the finer points of executive-level emergency management.