International Executive Master's in Emergency & Disaster Management
Lavinia Taumoepeau-Latu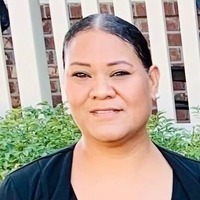 Seen through an American lens, "the Niuas" are but "tiny specks" in the South Pacific, Lavinia Taumoepeau-Latu wrote in her Fulbright application.
The two northernmost islands that make up the 171-island nation of Tonga exist in a kind of time warp, she said. If Tongatapu, the main island, could be viewed as five years behind the developed world in terms of modernity, then the Niuas are "roughly 30 years behind."
Yet one of these "tiny specks," Niutatoputapu—literally, a "sacred" island, in Tongan—is where Taumoepeau-Latu's paternal grandmother was born. And, while Taumoepeau-Latu herself was born and raised in the United States, she feels that her roots lie in Tonga, on a six-square-mile volcanic islet some 3,200 miles east of Australia.
Last year, the U.S. Student Fulbright Program named Taumoepeau-Latu, a student in the International Executive Master's in Emergency & Disaster Management program, a Fulbright scholar. She is one of 49 undergraduate, graduate, doctoral students and alumni from Georgetown University to receive the honor for the 2022-2023 academic year, the most of any college or university in the country.
In 2018, Taumoepeau-Latu was visiting family in Tonga when it was hit by tropical cyclone Gita, a category-four storm. Unable to leave the islands, she stayed and was later appointed the nation's first Safety and Protection Cluster Coordinator under the Ministry of Internal Affairs.
Her original Fulbright proposal was to develop a culturally applicable emergency and disaster training program for district and town officers on the Niuas, two of the more vulnerable and remote islands in a nation that ranks among the most-disaster prone in the world.
Then, on Jan. 15, 2022, Tonga experienced a massive undersea volcanic eruption that spawned a tsunami with waves of up to 49 feet. Ash that at times blotted out the sun engulfed the islands, and homes and power lines were obliterated in what the Tongan government called "an unprecedented disaster." In response, Taumoepeau-Latu expanded her work to focus not only on the Niuas but also other islands that were severely damaged.
A year later, Taumoepeau-Latu was in the midst of two intensive, yet meaningful pursuits: on the Fulbright project, developing a critically important emergency training program for her ancestral homeland; and, through Georgetown, completing the degree program that is helping her accomplish that task. She expects to graduate in the fall.
"I'm really grateful for the Fulbright, but I'm also grateful for my Georgetown program because they're running concurrently," she says. "That enhances my skill set and helps me with the development of the framework and the curriculum. A lot of the things I'm learning are so relevant. I recognize that everything has fallen into place the way it was supposed to and has been so timely. It's the perfect time to be conducting this work in Tonga."