Real estate attorney Brian Grindall threw out the textbooks—but not the rigor—from his new "Deal Lab" class at SCS's Real Estate Program. Instead of reading about leases, term sheets, zoning ordinances, and other tools of the profession, his 25 students grapple with the primary documents themselves as they simulate the work of real estate professionals.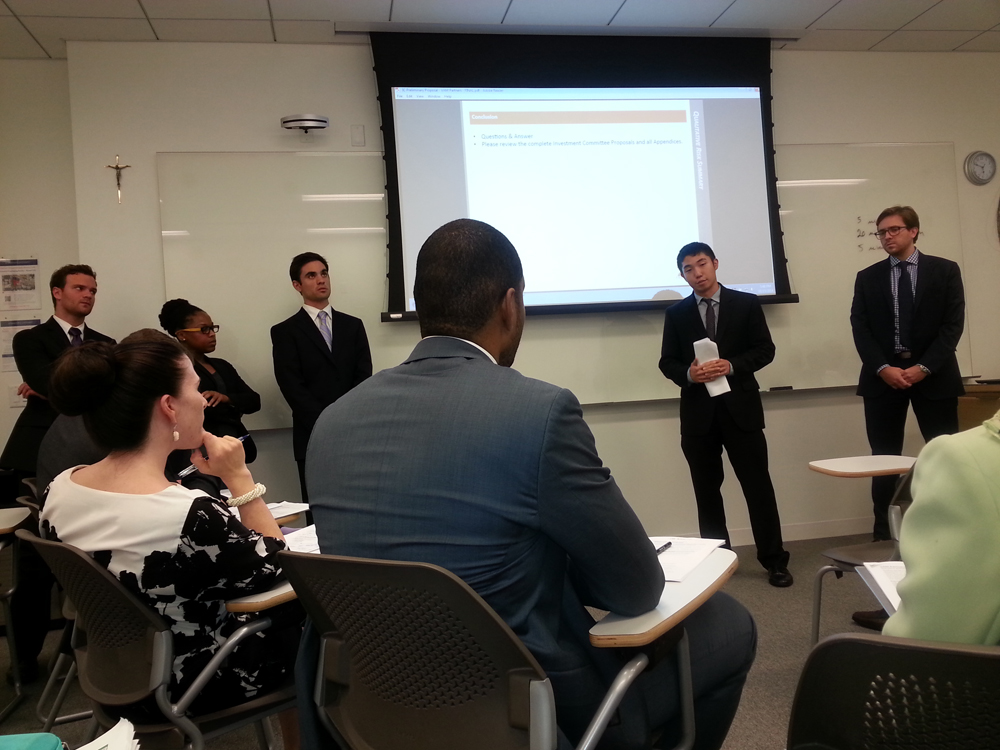 Hands-on Learning
Organized into teams of about five students each, class members are asked to guide various fictional real estate projects through the complex world of planning, financing, and construction. Near the end of the course, the teams take turns going before, or acting as, a corporate investment committee that assesses the viability of each project and the various risks it presents.
"It's not teaching a lesson. It's helping students learn on their own," said Grindall, a partner at the law firm of Tenenbaum & Saas, P.C. "I give them the documents, and they have to figure it out."
Grindall planned to limit the class to about 20 students, but there was such demand for this type of hands-on training that he increased the enrollment for this fall's inaugural class.
The full title of the course is: Deal Lab: Qualitative Risk Assessment for the Real Estate Enterprise. Grindall also teaches a course in the basics of real estate law. "But then we had some students who were chomping at the bit," he said. "They wanted more."
These included many students who were well-versed in the financial aspects of real estate, students "who can look at a financial spreadsheet and read it in a flash," Grindall said.
These students were naturals for "Deal Lab," as were other students who came in knowing little about finance but a lot about the construction process. The beauty of the course is that the students learn almost as much from each other as from their upbeat and energetic instructor.
What is "Risk?"
What does "risk" mean to a real estate developer? Grindall said it's all the things that can upend a project, whether they involve financial, legal issues, or other problems. The key is to identify possible risks to managing a particular real estate project, separate the more probable risks from the remote, and devise "practical and legally relevant" solutions to these potential impediments.
And they don't always turn out to be impediments, Grindall said. "I think of risk as an uncertain future outcome that can be managed to reduce consequences and reveal opportunities."