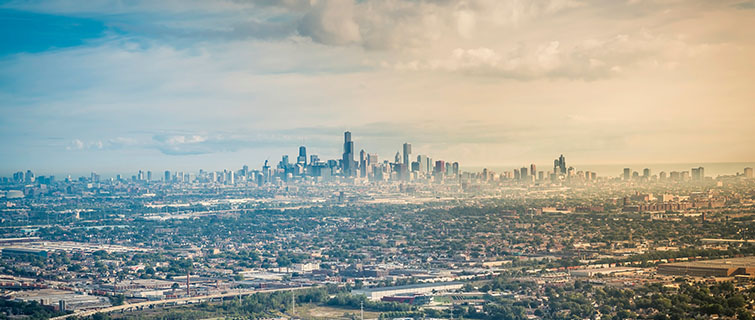 For the first time in history, more people are living in cities than in rural areas. Today, 54 percent of the world's population lives in cities, up from just 30 percent in 1950. By 2050, according to the United Nations, that number will grow to 66 percent, with an additional 2.5 billion urban dwellers around the world, many of them new members of the middle class.
Is rapid urbanization a good thing? The answer depends on the future effectiveness of urban planning professionals. While cities have traditionally led to both rising average incomes and elevated living standards, without intentional guidance, rapid urbanization can produce areas of segregation, wrenching poverty, and environmental risk. What urban experts agree on is that many of the world's most pressing problems—problems like extreme poverty, racism, pollution, disease control, and climate change—require a new generation of innovative urban planning practices and localized solutions.
Or to put it another way, many of our shared global challenges must be solved through local innovations in urban planning.
A Big Role for 'Subnationals'
"In many of these major challenges, cities are critical actors, if not the critical actors," said Judith G. Garber, Acting Assistant Secretary for Oceans, Environment, and Science (OES) at the U.S. State Department. She was speaking at a conference called "From COP21 to Habitat III" hosted by the Master's in Urban & Regional Planning at Georgetown University in Washington, D.C.
COP21 was the 2015 climate change conference in Paris, where 195 countries agreed to a long-term goal of limiting the increase in greenhouse gas emissions to "well below" two-degrees centigrade over preindustrial levels. Noting that urban areas produce three-quarters of the world's carbon dioxide emissions, the participants agreed that the actions of cities will be critical to achieving this goal.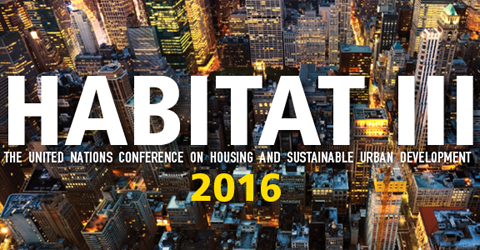 This summer, the United Nations is reaching out to cities and other "subnational" players such as Georgetown to gear up for the global urban summit called Habitat III, which will convene in October 2016 in Quito, Ecuador. The United Nations convenes this summit every 20 years following earlier Habitat meetings in 1976 and 1996.
"Urban planning professionals must be held accountable for implementing the goals of the COP21. They cannot do it alone, but they represent a strategic partner to translate national and international policies into the sustainable outcomes for real communities in real places," said Uwe Brandes, Executive Director of the Urban & Regional Planning program at Georgetown. "When you get down to the metropolitan, city and neighborhood scale, these policy goals become very actionable and you can identify the incremental investments necessary to produce sustainable development."
A Future of Unprecedented Challenges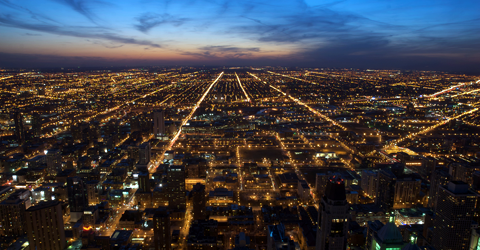 Urban planners are working in a highly dynamic and ever more globalized professional context. Metropolitan regions in three countries—India, China, and Nigeria—are expected to account for over one third of the world's growing urban population by 2050. At the same time, according to the global consultancy Jones Lang LaSalle, the global flows of investment capital are preferencing those cities that are able to create a culture of economic innovation. Urban planners are harnessing these two global trends in the fight to deliver new jobs and industries, clean water, affordable housing, equitable urban mobility, and culturally appropriate livability.
In Medellin, Colombia, once known for horrific drug violence, the introduction of gondolas has helped connect impoverished hillside communities with the downtown business district, helping people find better jobs and fully integrate into a dynamic economy. The city has concentrated on improving the design of public spaces, preserving historic buildings, and planting trees as a component of green infrastructure systems.
Washington, D.C., long a living laboratory for urban planning and development strategies, is in the midst of transforming its abundant green spaces into a strategic tool of community and economic development. At the Georgetown forum, Tommy Wells, Director of the city's Department of Energy and Environment, reported on his experiences representing Washington, D.C. at the Paris COP21 summit. "The magic of trees is extraordinary in helping to decarbonize and cool our cities," Wells said. "Our goal is 40 percent tree canopy."
Local Solutions, Global Impact
More trees and gondolas alone won't solve the world's problems. But similar local innovations, multiplied thousands of times worldwide, can become the vehicles for policy implementation. Brandes said urban planners are particularly empowered by an unprecedented wave of community-based data—hastened, in part, by geo-spatial information technologies—that is sparking urban innovation. Urban planning professionals accustomed to doing what Brandes called the "heavy lifting" of community-based urban analysis are in a far stronger position to prepare comprehensive plans, action agendas and to oversee the implementation of large-scale development projects.
"We have been building cities for more than 5,000 years—we know how to build," Brandes said. "But our new data tools and our new policy goals are ushering in a golden age of innovation. Responsible urban planning and dynamic leadership in community development will reap sustainable results."
Learn more