Program in
Master's in Urban & Regional Planning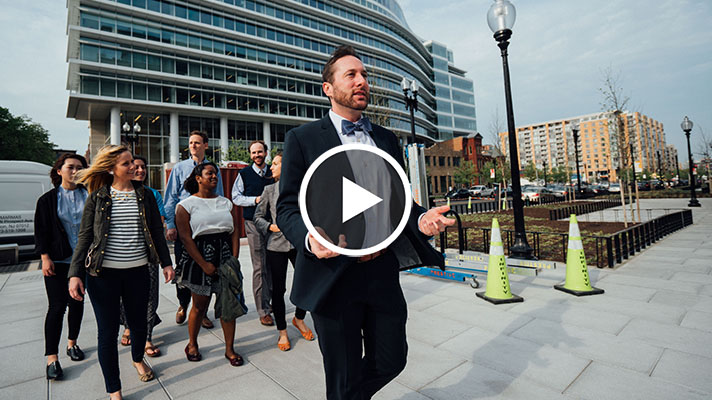 Overview
Georgetown University's Master of Professional Studies in Urban & Regional Planning prepares you to solve the critical challenges facing urban communities around the world.
Through a combination of academic theory and applied studio work in Washington, D.C.—one of the most dynamic urban planning communities in the world—you'll develop the skills and analytic insights needed for success in the city-building industry.
Our program examines the local processes of urbanization on a global scale, with an emphasis on responsible practices. You'll gain a comprehensive understanding of urban planning, including economic development, housing, land use, transportation, and the environment.
In the classroom, you'll learn from industry scholars and practitioners, who introduce the latest theories, practices, and trends impacting the field. Outside of class, you'll have opportunities to build your skills through applied problem solving, international travel, independent research, and networking events.
This section has testimonials from current students and alumni.
The program is designed around the students and you choose to advance your interests in areas where you want to learn. You have many opportunities to move beyond urban planning theory and build skills in an applied setting."

Zachary Flora Master's in Urban & Regional Planning
Ideal for full-time graduate students as well as working professionals, our program is designed to fit your schedule. We offer options for full- or part-time participation and classes held on weekday evenings, so you can earn your degree at a pace that your needs—without interrupting your career.
Upon completing the program, you'll have the industry knowledge and leadership skills needed to effectively and responsibly shape the communities of tomorrow.
*Tuition for the Summer 2018, Fall 2018, and Spring 2019 terms will be available in early 2018.
---