Doctor of Liberal Studies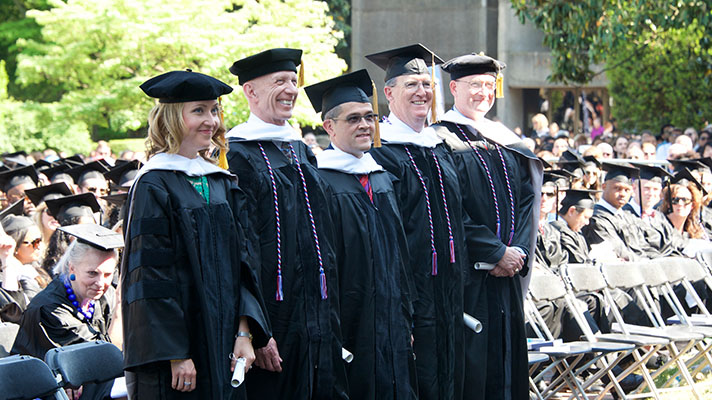 Doctor of Liberal Studies Degree
On-Campus Format
Cultivate skills in perception, analysis, communication, and creative thinking through an interdisciplinary curriculum rooted in human values and ethics.
Apply Now
Request Information
Georgetown's Doctor of Liberal Studies positions you at the intersection of multiple disciplines. You will explore philosophical, cultural, political, international, and current social concepts in a global context to develop a broader perspective of the complexities facing the modern world. Distinct from traditional Ph.D. programs, our interdisciplinary approach brings together different perspectives and fields of knowledge while addressing pressing issues.
You will have the opportunity to develop your own research project within the structure of the program, benefiting from Georgetown's extensive scholarly work to guide you as you craft your doctoral thesis. Throughout your time in the program, you will learn how to synthesize your existing knowledge in new and innovative ways while mastering skills in perception, analysis, communication, and creative thinking.
Number of Credits: 36 credits

Number of Credits
36 credits

Format: On-campus

Tuition: $58,968*

Enrollment: Full-time or part-time

Enrollment
Full-time or part-time

Duration: 5 to 7 years

Semester of Entry: Fall
Built on a foundation of ethics and human values, our program provides you with comprehensive tools needed to achieve your personal and professional aspirations. The program encourages you to frame issues in ways that cut across traditional academic disciplines.
Ideal for working professionals, our program is designed to fit your schedule. We offer courses exclusively on weekday evenings so you can earn your degree at a pace that suits your needs—without interrupting your career. No GMAT or GRE is required.
Testimonials from current students and alumni.
This is a learning community of accomplished professionals who wish to take their intellectual achievements to a higher level yet. The program provides the environment where their vision can gain academic mastery along with a broader disciplinary perspective, all of this with an eye to significant human values."

Ariel Glucklich, Ph.D., Chair, Department of Theology Doctor of Liberal Studies
In the classroom, you will learn and grow alongside peers. The small size of our program ensures that you will have ample opportunities to interact and exchange ideas with your classmates through reading, reflection, writing, and discussion. You will also benefit from a faculty of distinguished experts and scholars, who serve as advisors, mentors, and advocates.
Upon completing the degree, you will be equipped with the analytical tools needed to make connections, dissect complexities, and pursue a life of curiosity and intellectual advancement
*Tuition rates for each term are published annually, typically in February. Total tuition listed here reflects Fall semester of entry.
---