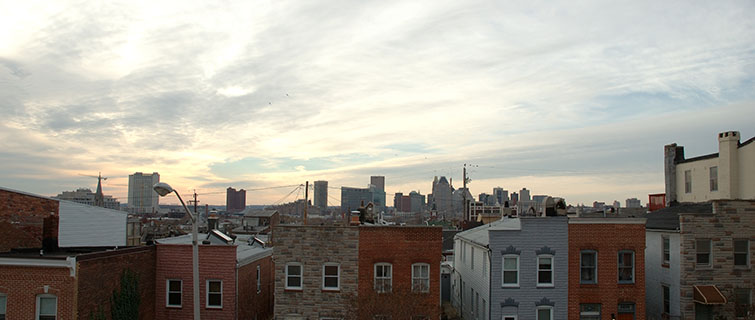 By Paul C. Brophy, Faculty, Master's in Urban & Regional Planning, and editor of On the Edge: America's Middle Neighborhoods
---
Despite the increased market demand from Millenials and others to live in cities, many U.S. cities face the challenges of holding their populations and keeping neighborhoods from falling into decline. These cities include Detroit, Cleveland, and Baltimore and many others where a central public policy issue is strengthening neighborhoods to hold and grow a population base while improving the overall local economy. These cities have a long history of working to improve their most distressed neighborhoods—with the federal government an intermittent partner in this strategy.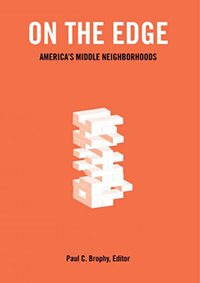 But in a book I edited titled On the Edge: America's Middle Neighborhoods, published by The American Assembly, scholars and practitioners present new evidence indicating that a category of neighborhoods exists in many cities and surrounding areas that planners and policymakers have neglected. These "middle neighborhoods" are generally affordable neighborhoods with acceptable levels of public safety and schools, but they are in danger of falling into decline if left to market forces. A shrinking middle class, the suburbanization of jobs, obsolete housing styles, and a decline in homeownership rates clouds the future of these middle neighborhoods.
Surprisingly, a careful look at a half-dozen cities indicates that one-third to over half of the population of these cities resides in these middle neighborhoods. Yet, planners and urban policymakers typically have no strategies to improve middle neighborhoods. In fact, federal programs—which are income restricted— are of little or no value in these working class neighborhoods.
But promising programs are underway in some cities to stabilize these neighborhoods and prevent the decline of their quality of life and home values. The Healthy Neighborhoods Programs in Baltimore and Milwaukee work with neighborhood residents, city government, lending institutions, and others to improve the real and perceived conditions in middle neighborhoods. In other cities, marketing efforts are underway to promote middle neighborhoods to potential movers-in.
As one urban expert puts it, why do we wait for neighborhoods to decline and then figure out what kind of medicine they need—when, if we gave middle neighborhoods a form of vitamin to strengthen them, we would be following Ben Franklin's adage that "an ounce of prevention is worth a pound of cure."
---
— Paul C. Brophy teaches Urban Revitalization for the Master's in Urban & Regional Planning at Georgetown University. Paul is a principal in the firm of Brophy & Reilly LLC, and he specializes on inclusive economic development and neighborhood improvement in legacy cities; the management of complex urban redevelopment projects; and the development of mixed-income housing communities. He has a master's in city planning from the University of Pennsylvania, and is the author of numerous publications regarding older industrial cities.
Learn more