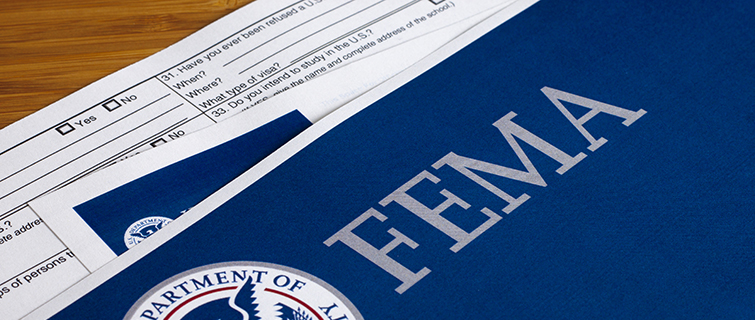 Here's the scenario, as described in the FEMA Situation Manual (SitMan):
It's midwinter and getting dark. More than 5,000 people have gathered downtown to watch a parade of marching bands—a record number of them.
Shortly after 5 p.m., a freight train derails near the parade route. Several cars overturn and begin leaking deadly chlorine gas. Your job [you've chosen to be an emergency manager for Washington, D. C.] is to evacuate the area and coordinate the response.
Eight students from the Georgetown University Master's in Emergency & Disaster Management (EDM) participated in this recent "Virtual Tabletop Exercise," along with emergency management specialists from across the country. The Exercise Guidelines from FEMA said this real-time activity would be held in a "low stress… environment," but perhaps relatively low stress might have been more accurate.
"There was a sense that we needed to figure out exactly what to do and cover all the bases," said EDM student Jeremy Bernfeld. When asked if the real-time exercise was stressful, he said, "It was a little bit stressful, but not anything too crazy."
Among the biggest challenges is making quick decisions in multiple areas. Questions such as "What agencies need to be contacted?", "Who needs to be evacuated?", and "How will our action affect other responders" all need to be answered at about the same time.
"What are our initial priorities and objectives?" EDM Instructor Donald "Doc" Lumpkins, asked, rhetorically. Lumpkins, who is also Chief Financial Officer at the Maryland Emergency Management Agency (MEMA), said these priorities could change substantially as the incident moves through the different phases of Initial Response, Extended Response, and Recovery.
For example, while responding to the chemical run-off in streams is important, it might not be as pressing, initially, as evacuating the area and ensuring that any injure are treated and taken to medical facilities. It's a balancing act for which there are no perfect answers, which is why the FEMA guidelines say that "Varying viewpoints, even disagreements, are expected."
It takes a certain type of person to thrive in this kind of environment. Not surprisingly, many students enter the EDM program with previous experience in the field. Bernfeld, for example, founded a college emergency response team while at Eckerd College in St. Petersburg, Fla, and later worked for two years as a Search and Rescue Park Ranger in Grand Canyon National Park, where he used ropes, vehicles, and the occasional helicopter to reach visitors in distress.
Why EDM?
"I think, for me, I like that there are so many different parts of emergency management," Bernfeld said. "You get to be a Jack of All Trades. Also, you get to help a lot of people."
Learn more