Degrees and Programs in
Emergency & Disaster Management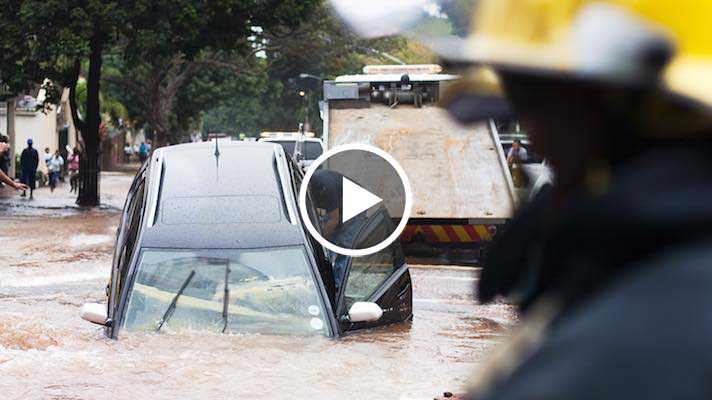 Master's Degree
Master the contemporary communications, critical thinking, and technology skills needed to become an effective practitioner in the evolving field of emergency management.
Apply Now
Request Information
Master's in Emergency & Disaster Management
Georgetown University will continue with remote learning for all on-campus programs through May 2021.
---
Georgetown's Master of Professional Studies in Emergency & Disaster Management prepares you to excel in an evolving field. You'll gain a comprehensive understanding of today's emergency management landscape while mastering the contemporary communication, critical thinking, and technical skills that position you for success.
Unlike many response-focused emergency management programs, our degree takes a sophisticated and holistic approach to the field. You'll examine the full disaster lifecycle—with a particular focus on preparedness and recovery—within a U.S. context.
Number of Credits: 33 credits

Number of Credits

33 credits

Format: On-campus & online

Format

On-campus & online

Total Tuition: $47,553*

Enrollment: Full-time or part-time

Enrollment

Full-time or part-time

Duration: 2 to 5 years

Semester of Entry: Fall, spring, summer

Semester of Entry

Fall, spring, summer
Designed for entry- and mid-level professionals, our program offers flexible options to fit your schedule. You can take classes online, on campus, or through a combination of both—so you don't have to interrupt your career to earn your degree.
Ethics is a cornerstone of our program. You'll study the foundational standards and practices integral to serving communities in need while exploring the emerging challenges that today's professionals face. By the end of the program, you'll be prepared to responsibly plan for, mitigate, and respond to crises of all shapes and sizes.
This section has testimonials from current students and alumni.
This program has helped me to grow professionally by showing me how many different aspects of emergency management exist and how I can use my passions to find my own niche."

Leslie Schwene Master's in Emergency & Disaster Management
In the classroom, you'll learn from experienced practitioners and academics, who bring expertise from organizations including the American Red Cross, the Federal Emergency Management Agency, and the Office of Foreign Disaster Assistance. You'll also have opportunities throughout the program to engage with leading emergency management experts and organizations through in-class applied exercises, off-site trips, networking events, internships, and service-based learning projects.
You'll leave the program with the well-rounded expertise needed to see the big picture, manage risks, and take action before and after disaster strikes.
*Tuition for the Summer 2021, Fall 2021, and Spring 2022 terms will be available in early 2021.
---