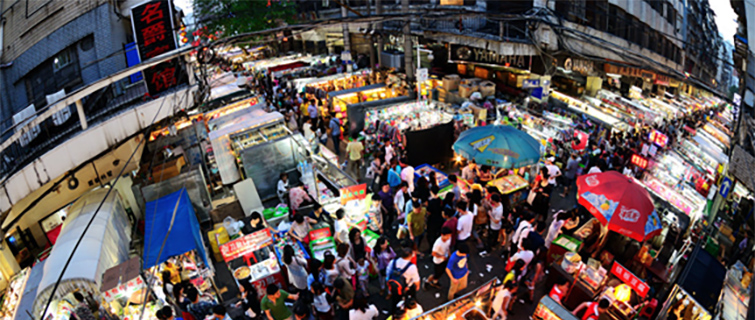 What's so extraordinary about Wuhan, China? For starters, it's huge. If you were to take the number of people living in the Washington, D.C., metropolitan region and triple it, you'd still need another million or so to match the population of this rising city in Central China.
And it can be hot. That's something that struck Pierre Jolicoeur, one of seven students from Georgetown University's Master's in Urban & Regional Planning graduate program who travelled to study the city in June. Jolicoeur has lived in Haiti and South Florida, so he knows hot and humid, but he still found Wuhan's weather sweltering.
However, what interested Jolicoeur most was something the city has hosted every evening for centuries: immense night markets that spring up on Wuhan's crowded streets at dusk. Part flea market, part carnival, part open-air Safeway and millennial social spot, "the markets," said Jolicoeur, "give the city its culture and its livelihood. It's where it truly comes alive."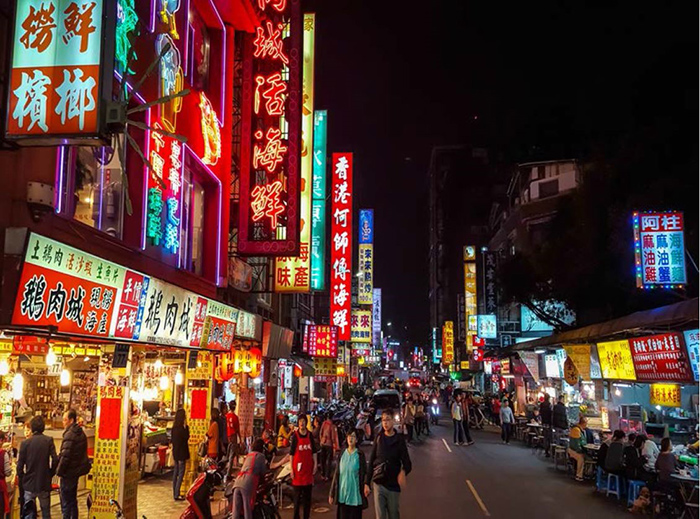 A street in Wuhan at night
A Lesson for U.S. Cities
The markets are a fascinating mixture of tradition and innovation. WeChat Pay is the preferred currency. In his research project for the Pacific Cities Sustainability studio, he documented how the markets have allowed "young millennials to climb the economic ladder without requiring the same level of initial capital typical of a traditional brick and mortar location."
"Adding to the sense of minimalistic portability, millennials in the food sector can even sell food on small portable mopeds or bikes."
The markets also offer lessons for U.S. cities that want to add life to their neighborhoods, said Urban & Regional Planning Faculty Director Uwe Brandes.
"As U.S. cities seek to activate their public spaces with ever-greater special events and festivals, here is a city that on a nightly basis convenes a temporary market with thousands of vendors," Brandes said. "This is a temporary retail use that encourages entrepreneurism, creates a very pleasant and enjoyable environment, and works to shape a really unique local economy."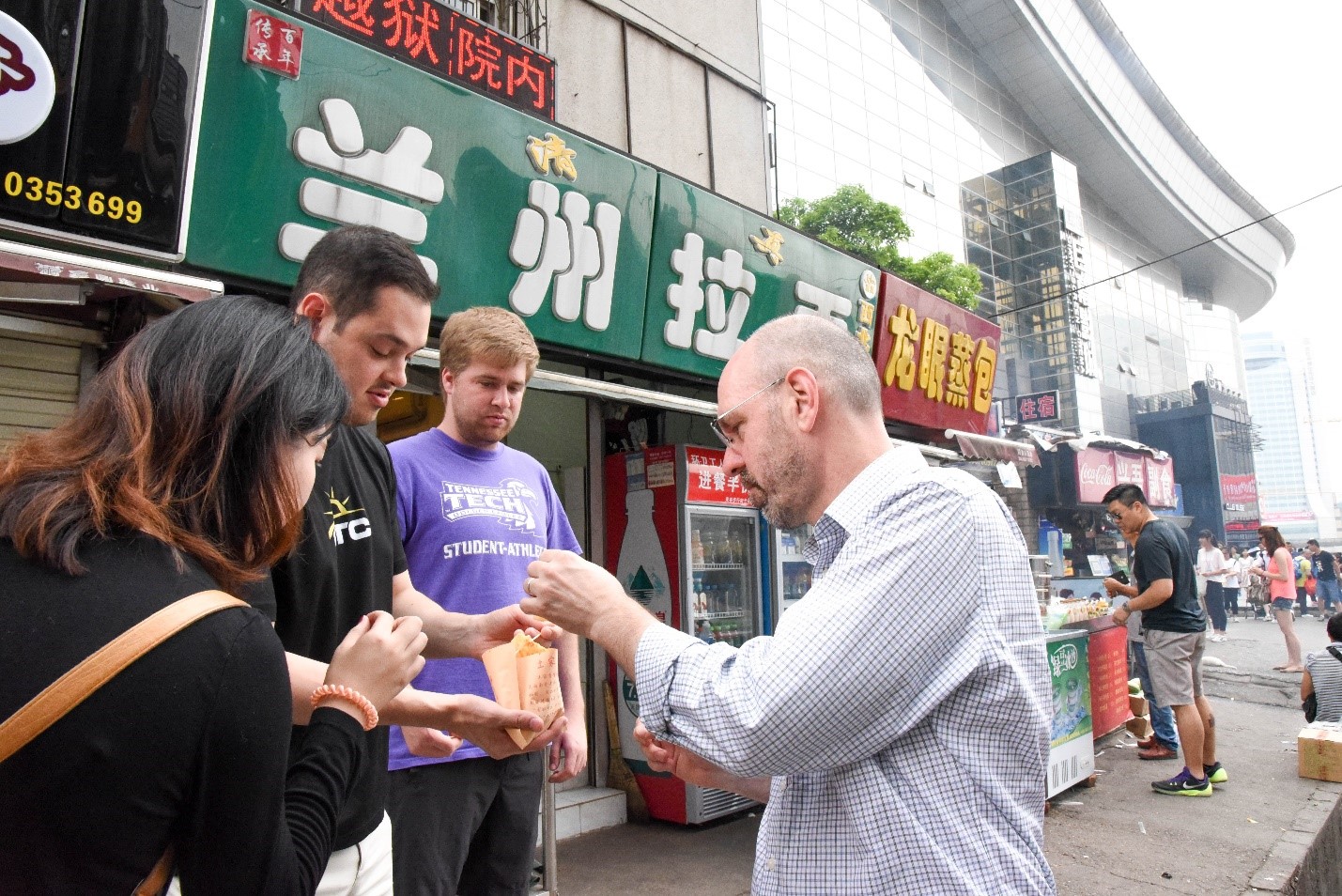 Faculty Director Uwe Brandes with students in the Wuhan market.
While the markets look like they just popped up on their own, they are actually well regulated and include "a complex circulation system that organizes bus, car, and bicycle zones to enable tens of thousands of people to access the markets every evening," Brandes said. "And this is in the middle of the historic core of the city!"
A Moveable Feast
The carnival atmosphere makes the markets inviting and fun. Employees dance in front of the brick and mortar stores to entice customers, while vendors driving everything from bicycles to mopeds cook food on the spot. Jolicoeur, who found the Chinese word for "chicken" to be particularly useful, said bicycle vendors move throughout the night to different predetermined locations. One route he memorized was that of his favorite grilled chicken vendor.
"I was able to recognize her and her patterns," he said "And she would definitely remember me because I would tip!"
America may be the world leader in innovation, but it can still learn from an ancient city half a world away. Take dockless bike-sharing programs, which the District of Columbia introduced in September.
"I was amazed because D.C. is doing it now," Jolicoeur said. "But, believe it or not, I saw the same thing in China a month ago. But on a much bigger scale."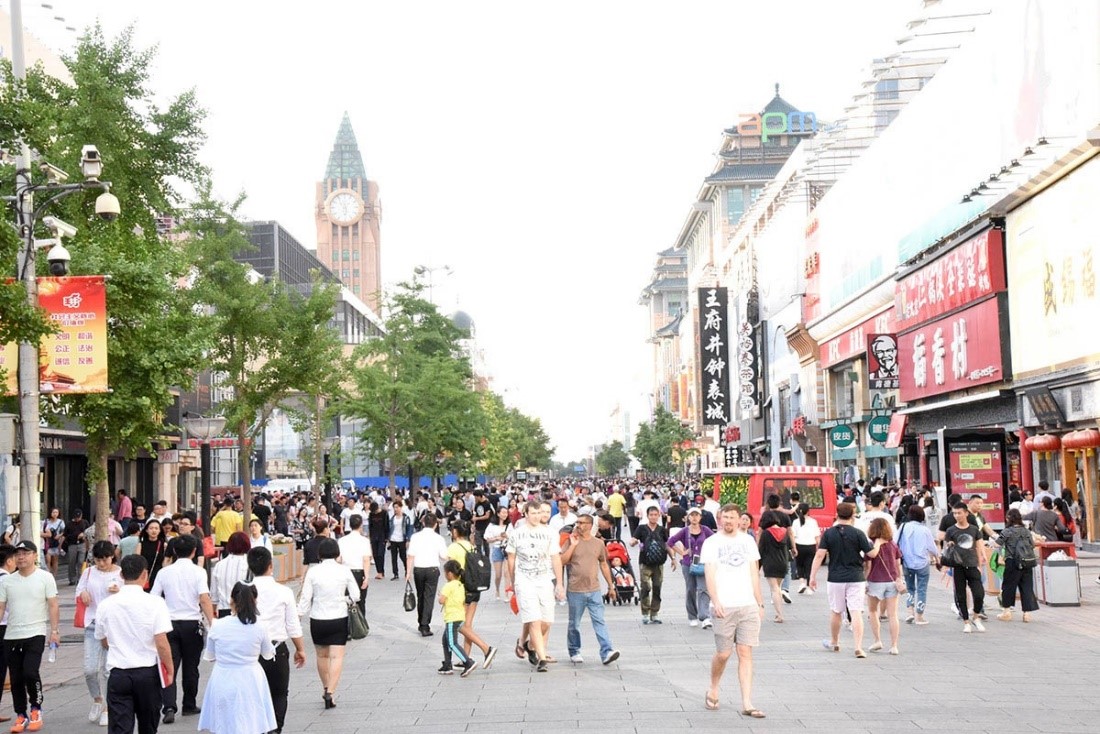 Bustling daytime activity in Wuhan.
Learn more