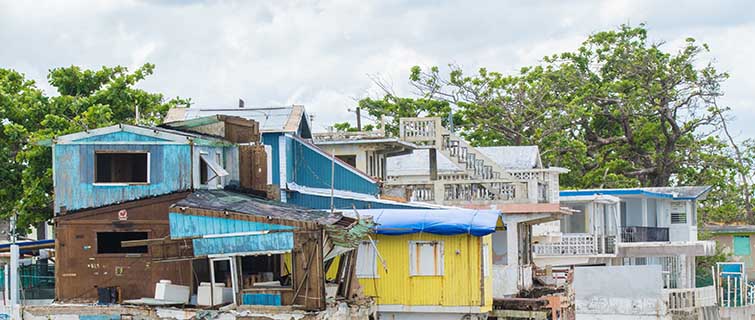 What's it like to work for the Federal Emergency Management Agency (FEMA) during one of the most destructive and historic hurricane seasons on record?
Frank Ferreira, who recently deployed for the agency as an Assistant External Affairs Officer of Intergovernmental Affairs (IGA), offered this insight as the devastating 2017 season—the first in which two Atlantic Category 4 hurricanes made landfall in the same season—was finally drawing to a close.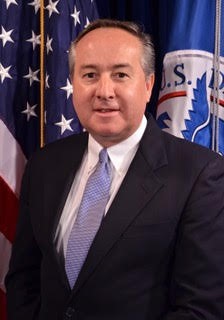 Frank Ferreira, Assistant External Affairs Officer of Intergovernmental Affairs for FEMA.
"We've been going for about 60 days now, working six days a week, basically 12, 13 hours a day," Ferreira said, as the record-breaking hurricane season was ending. "We've coordinated the largest deployment of IGA specialists ever to respond to a disaster of this magnitude," he said, adding that the deployment included more than 100 federal personnel from across other agencies to Puerto Rico alone.
It's hard work, of course—and Ferreira loves it. Loves the sense of commitment and responsibility; loves the chance to serve other Americans in need.
Ferreira is currently working toward a Master's in Emergency & Disaster Management at Georgetown University's School of Continuing Studies. Last year, he was awarded a prestigious academic scholarship from the International Association of Emergency Managers (IAEM).
Coordinating the Federal Response
FEMA is charged with the massive task of implementing the federal response to crises, both natural and manmade. And it is the job of IGA officers like Ferreira to ensure effective coordination, planning, communication, and outreach of FEMA programs with elected officials and key stakeholders of state, local, tribal, and territorial (SLTT) governments and organizations.
Ferreira has been with FEMA for more than 12 years—ever since he saw television coverage of Hurricane Katrina in 2005, heard the entreaties for help from public officials, and was moved to act. At that time, he had just finished a stint as Deputy Finance Director of New Jersey. He figured that, with his knowledge of state, local, and federal government, he could be useful to an organization like FEMA.
He was right. Soon after he joined, he was sent to Baton Rouge, Louisiana, to help with the response there.
"It was trial by fire," Ferreira recalled.
Ferreira may be an expert at his job, but in a field as dynamic as emergency management, there is always more to learn. He was drawn to Georgetown because of its Jesuit values of service to others and to the Emergency & Disaster Management program for the relevance and practicality of its courses. Classes in socio-cultural dynamics and ethical decision making were not only helpful in learning how to work better with diverse populations, but also could be applied directly to a job that requires making tough choices under pressure.
"Georgetown has always been my dream school," Ferreira said. "And so when I had the opportunity to relocate to D.C. for a promotion, I applied. It was one of the best decisions I've ever made."
Learn more