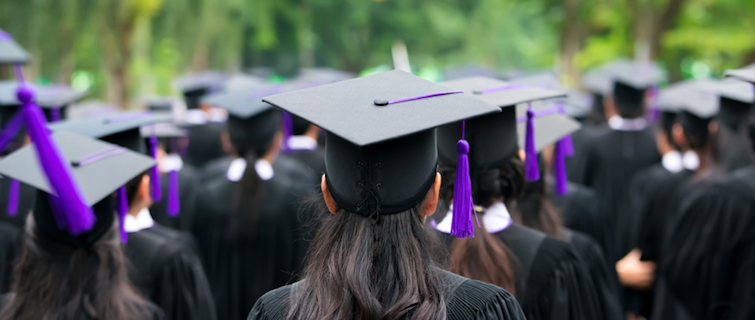 Universities Must Expand Reach to Stay Competitive
With their distinctive campuses, emphasis on research and scholarship, and singular form of governance, universities are sometime seen as academic sanctuaries, separate from the rest of society. While there is some truth to this notion, colleges, like other institutions, are also products of the society that shaped them—and they exert their own unique influence on society as well.
In 2018, with the nation and world more fast-moving and interconnected than ever, the very pressing concerns of society will be the concerns of higher education as well; and those universities that are most able to confront these challenges—by expanding their missions, reaching out to "nontraditional" students, and partnering with other institutions here and abroad—will be the most successful.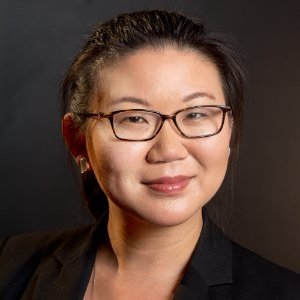 Stephanie Kim, Ph.D.
Faculty Director, Higher Education Programs
"Higher education institutions are no longer isolated ivory towers," said Stephanie Kim, Faculty Director for the Master's in Higher Education Administration at Georgetown University. "They are becoming vastly more interconnected with each other and the societies in which they reside, both here in the United States and around the world."
Here, Kim cites five trends to look for as universities respond to the demographic, economic, political, and technological challenges of 2018:
1. Increased Interconnectivity
Look for universities to continue to partner with other institutions in this country and expand their branches overseas. For example, Georgetown is one of several U.S. universities with campuses in Qatar, and Yale University recently opened a branch in Singapore in partnership with the National University of Singapore. As of 2013, 52 U.S. universities operated 82 branch campuses in 37 countries, according to the Cross-Border Education Research Team at the State University of New York-Albany.
2. Student and Faculty Mobility
The increase of overseas campuses means increasing mobility for students and faculty, who are "moving across borders at an unprecedented rate to study or work at higher educational institutions outside of their country of citizenship," Kim said. "This includes a vast increase in student and faculty mobility in multiple directions beyond what we have come to expect mobility to look like." For example, the greatest flow of international students is Asian students studying in other Asian countries. Also, education hubs in the Middle East and Asia are attracting talented faculty from all over the world, including from the United States. The direction of mobility no longer cuts one way.
3. Technology
Online learning will continue to grow, expanding the reach of higher education to include more nontraditional students. In a sense, this virtual classroom is more democratic, Kim said, as it not only expands access to higher education but also changes the dynamics of student-professor relationships, with the professor positioned as more of a facilitator. On the other hand, she said the differences between online and on-campus learning risk creating a tiered educational system whereby those who take courses on the ground are primarily the students who have the time and resources to do so. Kim said higher education institutions will need to stay aware of these conditions as they expand their online learning modalities.
4. Economic Shifts
Declining support for higher education at the state level has forced public universities to scramble for funds. "There's more attention to the bottom line, which makes higher education more expensive," Kim said, with bigger tuition costs and less money for loans and scholarships. According to a recent study by the Economics of Education Review, every $1,000 cut in per-student state and local funding results in the average student paying $257 more annually in tuition and fees.
5. Politics
It's not surprising that the nation's divisive political situation would have an outsized influence on college campuses, which are often politically-charged. But the scale of the two-day Unite the Right demonstrations in Charlottesville, Virginia, last August seemed to surprise everyone in authority, from university officials to the local police.
Just how far must universities go to accommodate groups or individuals with extreme views? How do colleges balance demonstrators' free speech rights with the need for public safety? Kim said these and related issues will continue to be hotly debated this year. With students demanding that higher education institutions engage more deeply with issues of diversity, inclusion, and social justice through their curriculum and policies, student activism will only continue to grow.
Learn more