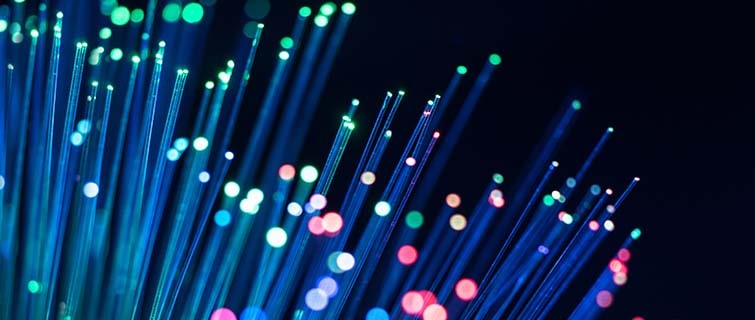 By Rebecca B. Andersen, Faculty, Master's in Public Relations & Corporate Communications. This case study was originally published in "Cases in Public Relations Strategy."
Few industries move faster than the optical networking industry. The optical sciences, specifically optical networking, has changed how we communicate—linking cultural, economic, and political aspects of our global society. Today's optical technologies impact our overall quality of life and enable a $78 trillion world economy. So, when the largest professional society serving this industry celebrates a centennial, how do you capture that momentum? With an integrated communications campaign.
An integrated communications campaign leverages all marketing and communications pieces, and harnesses the power each provides to ensure customers receive consistent, relevant, and powerful messages. All of these communications tools grow in effectiveness if they work together in harmony rather than in isolation. Their sum is greater than their parts—provided they speak consistently with one voice all the time, every time.
Utilizing the Scientific Method for Communications
Just as the scientific method looks to explain how something happens in the natural world, public relations practitioners have a similar four-step process to guide a measurable communications campaign. The four-step public relations process—Research, Planning, Implementation and Evaluation (RPIE)—works to build a PR campaign with a solid foundation.
In order to build a measurable and effective communications campaign for The Optical Society (OSA) centennial, we engaged in comparative research in 2011 to look at what other science-based societies had done to capture 100 years in the making. That year it interviewed members of the centennial planning committee for an oral history project on the global impact of optical science. This led to the creation of 366 facts about optical science, video testimonials from members, and the capturing of scientific advances that were later printed in a "Century of Optics" textbook.
Focus groups with various members, including students, board of directors, and governance committees, as well as a survey of staff, found that capturing the essence of OSA's 100 years would be challenging. From the media relations perspective, primary research in 2015 found that OSA was receiving an average of 350 mentions per month in both industry and general scientific news media outlets. These were mostly news release pickups related to research-related news from the research journals published by OSA.
Initiating an Action Plan
The four goals of the centennial campaign were as follows:
Capture the Legacy: Acknowledge the role OSA has played in the evolution of the field of optics and photonics by highlighting the standards of expertise over the past 100 years
Connect Members: Highlight the active role OSA has taken in enhancing the scientific community by connecting its members
Light the Future: Call attention to the momentum that leadership has always brought to the field of optics and how they continue to inspire the next generation of scientists
Spark Inspiration: Celebrate every little idea and how those ideas become transformative through the ingenuity of applied thinking
Target audiences for The Optical Society's Centennial campaign included:
Internal: Members, board, volunteers and staff, 350+ student chapters globally, 250+ corporate members, and donors to the OSA Foundation
External: Customers and prospects, scientific societies, U.S. policymakers and staff, and corporate partners
Influencers: Top-tier media and trade publications, high-profile personalities in science
Setting SMART Communications Objectives
SMART communications objectives work to answer the question—where do we want to go? SMART communications objectives provide an agreed, consistent focus for all functions of an organization. Following this approach, we began the centennial PR program with a soft launch in 2015—a 100-day countdown to the official start on January 1, 2016. Then, the campaign began with the tagline "Reflecting a Century of Innovation."
The key tactical elements included: media relations, social media, special events, and a unique centennial website. Each tactical element had two-to-three measurable objectives tied to it from media placements (national and local), to social media engagement, website downloads, and contest participation.
Bringing It All Together with Effective Evaluation
Developing an integrated public relations campaign to honor 100 years of scientific discovery was all-encompassing. Evaluation is a difficult area to tackle, and one that's often neglected in public relations. Evaluation of our communications efforts must encompass paid, earned, shared, and owned media. To develop a truly integrated campaign, we needed to plan and measure our communications in a truly integrated manner. (Learn more about measurement and effective evaluation from AMEC.)
For this campaign, we measured our results monthly to ensure we were allowing for corrective action if our activities weren't getting the desired results. These monthly check-ins revealed that the business objectives for the campaign were being accomplished as well. This campaign supported the corporate objectives of the centennial of increasing membership by 5 percent to more than 20,000 worldwide and securing the society's first $1 million gift to the OSA Foundation.
When an organization turns 100, it is a rare opportunity to raise visibility and promote the role the organization plays in the industry and in supporting advances in society. So many people have been part of OSA's history and have contributed to the success of this celebration. As the optical sciences continues to grow through emerging technologies in virtual reality, augmented reality, and quantum computing, the next 100 years of optical sciences will be one to watch.
Learn more