Program in
Master's in Public Relations & Corporate Communications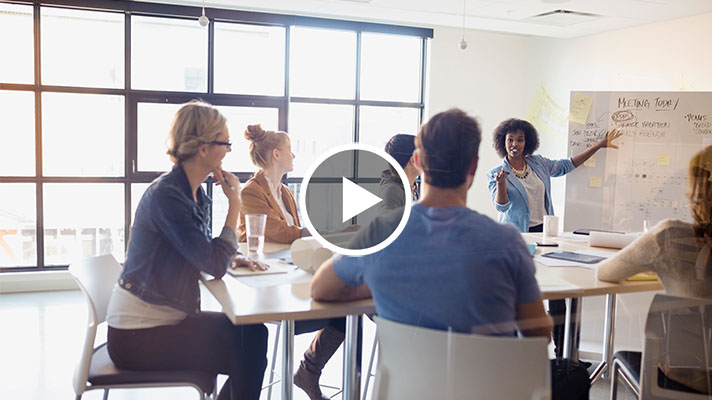 Master's Degree
Become a forward-thinking and impactful communicator through an award-winning program that emphasizes strategic thinking, real-time client engagements, and cross-platform storytelling.
Request Information
Overview
Cut through the crowded marketplace and inspire change with Georgetown University's Master of Professional Studies in Public Relations & Corporate Communications.
A three-time winner of PRWeek's "PR Education Program of the Year" Award, our program prepares you with the essential planning, critical thinking, and creative skills that place you in high demand with today's employers. You'll develop a 360-degree perspective of the modern communications landscape while learning how to think strategically, digitally, and globally.
Our program regularly evolves its curriculum to align with the industry. You'll study the latest communications trends, practices, and digital tools that help you stay ahead of the curve in this fast-paced field. You'll develop a strong foundation in strategic planning, research, writing, and ethics. In the classroom, you'll learn from communications executives and thought leaders who will share their expertise and experience across a range of specialties.
Capitalizing on Georgetown's broad partner network and location in Washington, D.C., nearly all of our courses integrate real-world client work. You'll have the opportunity to engage with some of the nation's top communications organizations while gaining hands-on practice, building your portfolio, and expanding your network.
This section has testimonials from current students and alumni.
A truly international program, both in student body composition as well as their Global Immersion course offering, the degree at Georgetown offered the opportunity to learn from one's peers as much as the instructors."

Haley Hakimian Master's in Public Relations & Corporate Communications

The applied curriculum and real-world client work exposed me to what being an independent consultant could be like, and it gave me the confidence to go for it. I use the PRCC strategic planning model with all of my clients, and I think back to things taught in classes like Social Media, Media Relations, SEO, Cause Consulting, and even Ethics on a regular basis."

Jessica Rice Master's in Public Relations & Corporate Communications

I continue to be impressed with the caliber of students in the Georgetown master's program in Public Relations & Corporate Communications. The students come from highly diverse backgrounds with excellent professional and real-life experience that they bring to the classroom."

Fran Bernhards, Faculty Master's in Public Relations & Corporate Communications

My time at Georgetown gave me the knowledge and experience I needed to be a credible candidate and it also created an amazing professional network that I feel very lucky to be a part of."

Alex Milwee Master's in Public Relations & Corporate Communications

The MPS PRCC degree opened a lot of doors for me. The network I have built through the program has been the most valuable addition to my career thus far."

Jackie Titus Master's in Public Relations & Corporate Communications

One of the greatest benefits of my degree from Georgetown is the network of incredibly brilliant and remarkable individuals whom I walked through the program with and are now leading across the world."

Shakira Hill Master's in Public Relations & Corporate Communications
Ideal for working professionals, our program is designed to fit your schedule. We offer flexible options to take classes online, on campus, or through a combination of both—so you don't have to interrupt your career to earn your degree.
Upon completing the program, you'll be primed to become a strategic and forward-thinking leader who can successfully and ethically navigate the increasingly complex communications landscape.
*Tuition for the Summer 2018, Fall 2018, and Spring 2019 terms will be available in early 2018.
---