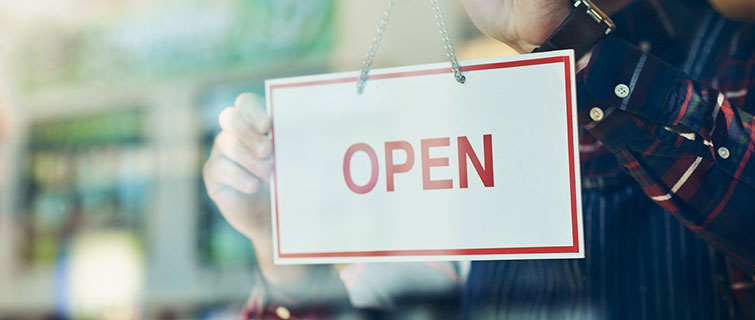 It's a wonderful feeling when your boss thinks so much of you that he wants to give you a big new assignment. But when that assignment involves acquiring a vast array of new skills that have only a tangential relationship to what you've been doing—well, that can be a little intimidating.
That's the position Crystal Lizama was in about three years ago at Fit Body Boot Camp in Chino Hills, California, where she had distinguished herself as an IT program manager—so much so, in fact, that when her supervisor needed someone to oversee the rapid expansion of franchises in the region, he turned to her.
"He offered me a shot at being the director of operations for the franchising business," Lizama said. "But I realized I did not have the education in franchising."
So she looked online for programs, and the one that stood out was Georgetown's University's Certificate in Franchise Management, offered by the School of Continuing Studies. She asked her supervisor if she could come to Washington, D.C., for the nine days over three months it would take to complete the program, and he agreed.
"It was perfect," Lizama said. "He needed someone to come and start structuring the system and put all the checks and balances in place." So she got to work, implementing the entire system based on the knowledge she acquired at Georgetown.
A Complex Business Model
If you've been to one McDonald's or 7-Eleven, you've probably been to many more. Like other businesses that operate on the franchise model, they all look pretty much the same, which might suggest that opening a new one is no big undertaking. (Other well-known businesses, such as Starbucks, may resemble franchises but are corporately-owned.)
In truth, however, running a successful franchise—or system of franchises—is a lot more complicated than it looks, says Dr. Ben Litalien, CFE, faculty director for Georgetown's Franchise Management program.
"Franchising is a highly complex, sophisticated business model that looks simple to those on the outside," says Litalien, founder of Franchise Well consulting and the former U.S. franchise development manager for Exxon/Mobil's convenience store business in the U.S.
Having a franchise gives a local business owner a degree of independence in return for certain obligations to the brand. Typically, the franchiser sets brand standards and procedures but offers the franchisee flexibility in areas such as local marketing and staff hiring, training, and oversight.
Franchisees usually pay the brand a one-time franchising fee as well as a percentage of their gross sales, Litalien said. However, these arrangements vary considerably, depending on the business—and there is a vast array of them that use this model, from restaurants and hotels to real estate agencies. That's why Litalien teaches the strategy behind franchising, not simply how to implement the model in one situation.
"What I teach is the business model—it's an academic course," Litalien said. "The more you understand the franchise model, the more value you're going to be able to extract out of it regardless of what your underlying business is."
A Comprehensive View
Since 2007, when Dr. Litalien created the curriculum for the Certificate in Franchise Management, more than 1,000 students have graduated from the program. Now, this fall, Litalien is changing the format to reflect the demands of students. The program will consist of two three-day in-class sessions and two 11.5-hour online sessions. The result is a program that is the only one if its kind to include on-site classroom instruction coupled with a rigorous online component. The program is also approved to provide students with education credits towards their Certified Franchise Executives (CFE) certification, offered by the International Franchise Association (IFA).
Litalien structures most class sessions into three segments: Detailed content on a specific aspect of the franchise model, small group case studies, and guest speakers that are experts on a franchise topic. Attendees are predominately individuals working in the franchise sector, but have also included nonprofit executives, entrepreneurs looking to franchise their business, and individuals interested in becoming a franchisee.
Interestingly, there is also a strong international interest, with attendees from more than 20 countries having completed the program. Lizama, of Fit Body Boot Camp, said she learned from authorities in franchise law, operating structures, sales and development, strategic growth, marketing, and other key areas.
When Lizama started her job as an IT program manager, the fitness club had about 200 franchises. Six years later, there are more than 600, and she has received a number of promotions.
"I still talk to the professor," said Lizama, now junior vice president of franchise operations & compliance. "I see him every year" at conferences, where she sometimes makes presentations herself.
"If it wasn't for this," she says of Georgetown's program, "I don't know where I would have gotten that solid base to build up the business."