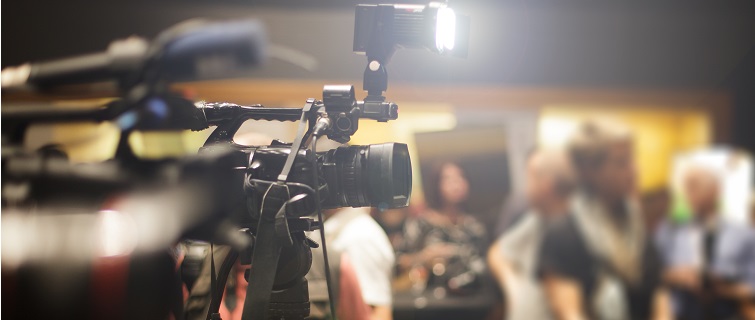 It had all the decorum of a high-stakes Whac-A-Mole game.
The seven Democratic candidates who gathered on a Charleston, SC, stage February 25 all heard the debate rules: one minute, 15 seconds for each answer; 45 seconds for follow-ups. Presumably, they didn't need to be told they should also raise their hands (like in school!); answer the questions posed; and never, ever talk over one another.
Then they got out their figurative mallets and went at it.
Those whose heads poked the highest—by virtue of poll numbers (Bernie Sanders, whac!), millions spent (Mike Bloomberg, whac! whac!), or millions spent and sheer chutzpa (Tom Steyer, whac! whac! whac!) got hammered the most.
With all the cross-talk and commotion, it was hard enough for TV viewers to hear what was happening all the time, let alone figure out who won (other than, as some suggested, President Trump). But Julia Clancy, following the action as part of her job, didn't have the luxury of long-term analysis. An Associate Producer for an MSNBC talk show, she looks for pivotal moments and helps come up with questions that the host will ask the candidates after they exit the stage.
The interviews begin immediately after debates, Clancy said. "So helping with questions and watching the debate is a really important part of my job."
Rigorous Training Helps
Clancy has been with MSNBC for two and a half years. Before that she was a News Desk Assistant at NBC, a job she landed after completing a four-month internship on the network's Politics Desk. She is a 2016 graduate of Georgetown University's graduate program in Journalism, which she completed in 18 months.
"The rigorous work of the program really helped me," she said, noting the hands-on training she received on camera work, editing, and other skills. "Georgetown gave me the confidence to know I could go and pitch myself" to a news organization. "It gave me the confidence I needed."
It might be a cliché to call some topics "hot-button" issues, but it's an apt description; and MSNBC, like other networks, regularly covers controversial issues that concern things like race, gender, religion, any ethnicity. But today, with the nation more polarized than ever, it seems that virtually any story can become a "hot-button" one.
"During my first semester of the Journalism program, I took Ethics in Journalism with Carole Feldman of the Associated Press," Clancy said. "She is an excellent teacher on journalistic integrity. I've learned from her to always remain objective in the work that I do."
So how do journalists maintain their objectivity?
"I think that's a great question for any reporter," said Chelsey Cox, a Breaking News Intern at USA Today who will graduate from the Journalism program this year. "For me, personally, I just follow AP style guidelines and make sure that I'm not putting any emotion, any personal points of view in the story."
During an internship at CNN last fall, Cox covered several stories related to Trump's impeachment, including Maryland Gov. Larry Hogan's support of an impeachment inquiry and the negative reaction of a key Republican on the House Foreign Affairs Committee to the president's tweet that "Never Trumper Republicans" were "human scum." At USA Today, she recently wrote about two University of Oklahoma professors who used the "n-word" in class and the subsequent protests by a black student organization.
Controversy, pressure, a bitter campaign ahead, a polarized nation—it all makes for an exciting, yet demanding, profession.
"I definitely think the program at Georgetown tries to expose you to the worst, before you can experience it in real life," Cox said. "I know that the instructors care about us a lot and want us to stay in journalism, because it can be competitive, it can be stressful. I really think they want us to maintain our energy and our drive."
Learn more