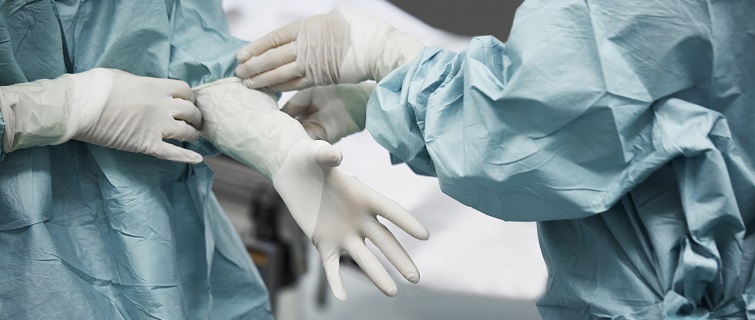 With air and ocean temperatures rising and hurricane season less than 10 weeks away, Tim Frazier, faculty director for the Emergency & Disaster Management master's programs at Georgetown School of Continuing Studies, says his field is ready to consider all the necessary actions.
Even if there's a natural disaster during the COVID-19 crisis—a scenario that sounds harrowing—Frazier says emergency experts would follow plans and protocols they have been honing for years, despite various responses of state and national leaders that might seem at times, ad hoc, scattershot or contradictory during this time.
"We practice that all the time," says Tim Frazier. "We plan for multiple disasters, simultaneous disasters."
While the COVID-19 crisis is unprecedented, Frazier says such experts have devised processes for asking the right questions, deducing the best answers available, and adjusting solutions in keeping with what the emergency warrants.
Expertise and Experience
A disaster plan is usually better if it has been tested during previous emergencies, Frazier says, and save for the flu epidemic of 1918, there is no real precedent for a pandemic of this magnitude.
But states such as Florida and Louisiana have had considerable experience with hurricanes, and the expertise gained from those incidents would be invaluable if a storm strikes one or more of them this hurricane season.
So what would the response be in such a scenario?
"Let's say there was a total shutdown, and everyone in the United States was quarantined," Frazier says. "Then there would have to be a decision made at the highest federal level: 'Are we going to allow an evacuation even though we're under quarantine?'"
"And the answer would probably be, 'Yes, we're going to evacuate everyone in the direct path of the storm to shelters. Then we'll quarantine them in those shelters until we're sure they don't have the virus.'"
Disaster response is typically a state and local responsibility, with federal agencies such as FEMA providing support, but the magnitude of the current pandemic has necessitated a larger role for the federal government. President Trump recently invoked the Defense Production Act which requires businesses and corporations to prioritize contracts for materials necessary for national defense. In this case, that means respirators, personal protective equipment, and other items in short supply.
Lessons for the Future
While Americans can count on experts in times of emergency, there is also a lot they can do for themselves—a point that has been underscored by the pandemic, Frazier says. For example, he believes that in the event of an evacuation, every household should have a "to-go" kit, with supplies that will last for two weeks.
While some nations, unfortunately, do not have the infrastructure to ensure good hygiene for all their citizens, "we do in the United States," says Frazier.
"We need to understand that the spread of disease—for many diseases—can be controlled by something as simple as washing your hands frequently," he adds. "So that's something I think we've fortunately learned through all of this."
Learn more