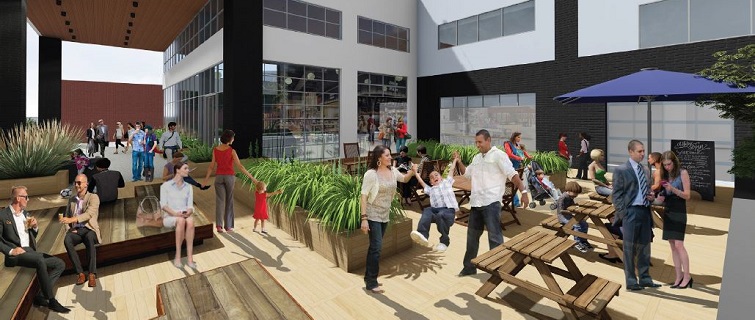 For the second year in a row, the Master's in Real Estate team from Georgetown University has won the NAIOP Capital Challenge, competing against teams from George Mason University, University of Maryland, and American University. This year's challenge required students to analyze the redevelopment potential for two sites at the Westfield Wheaton Mall in suburban Maryland.
Georgetown's winning proposal called for the adaptive reuse of an auto dealership as a multi-ethnic food hall that would provide an amenity for a new Class A apartment building and reconnect the Mall to the surrounding Wheaton community. The team was supported by NAIOP advisors from DPR Construction, Eagle Bank, Hickok Cole, Roadside, Savills, and VIKA Inc.
Thinking Outside the Box
Georgetown detailed an alternative option for relocation of an LA Fitness Club that was not contained within the two scenarios established for the competition. That gave the team more flexibility to work with the existing car dealership structure.
"Early on our team agreed that excavating Site 1 with its 30' grade change would not be financially feasible," noted teammate Nami Khurelchuluun. "Instead, our creative solution was to embrace the topography challenge and repurpose the existing car dealership structure into a food hall with green gathering space on the rooftop. This solution enhances the connectivity to the mall, but also achieves the most desirable returns from the overall development."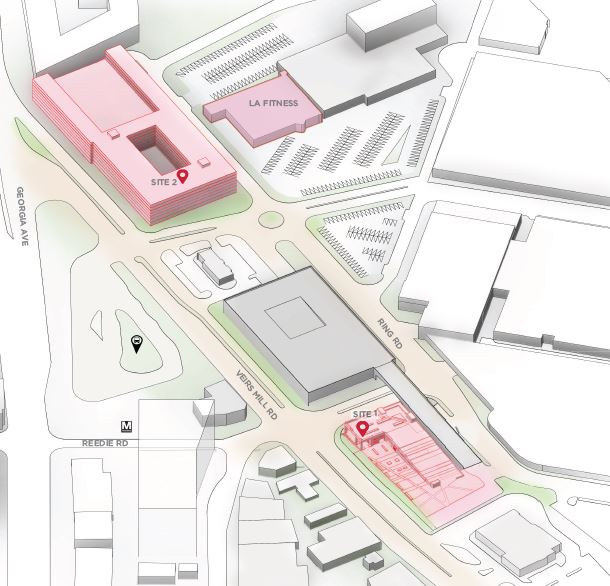 "Given where construction costs stand today, our team concluded early in the process that even top of market multifamily rents in the Wheaton submarket could not justify the costs of either a concrete high-rise or a below grade parking structure necessary for a mixed use apartment building," added teammate Peter Braunohler.
Georgetown's team concluded that the relatively flat Site 2 offered a better location for development of a mid-rise apartment complex that would benefit from the adjacent Wheaton Metro station as well as the new amenity provided by the Food Hall. Their proposal would relocate the fitness club to another vacant site within the Mall.
"Our instructions for the Challenge were pretty straightforward, but we took a chance and colored outside of the lines a bit to create a final product that stood out against our competition. This was a bit risky, but I joked to our team that if we did not come in last place we just might win," said Grant Russell, who presented the final proposal via Zoom.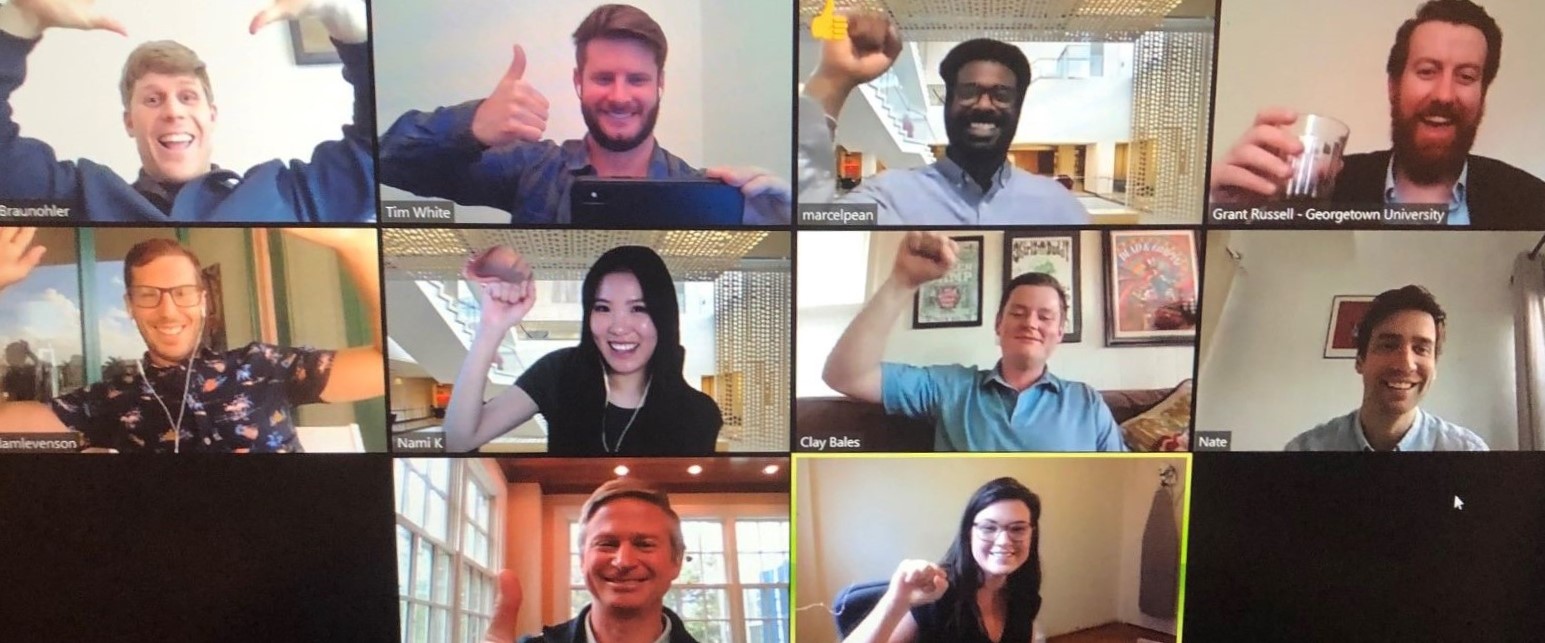 Competing Remotely
The annual NAIOP competition begins in January and traditionally ends with in-person presentations to judges in April. This year, NAIOP shifted the competition online as a result of the current COVID-19 pandemic. That change in format was taken in stride by the students, who had become familiar with working remotely since Georgetown's launch of online real estate courses in 2015.
Georgetown's Real Estate team draws upon a deep and diverse bench strength of students, whose backgrounds in finance, architecture, construction, market analysis, and development generate a lively interplay of ideas on how to apply concepts like "placemaking" to form practical solutions.
"Wheaton is a predominately automobile dependent environment without a defined, identifiable town center for the community to gather, except for maybe the food court in the mall," concluded teammate Marcel Paen. "Our goal was to create a quality space that would not compete with mall revenue but instead drive additional traffic to the site. We believed that having a unique, dynamic, and attractive amenity that is well connected to the surrounding community would demonstrate economic and social value."
Learn more