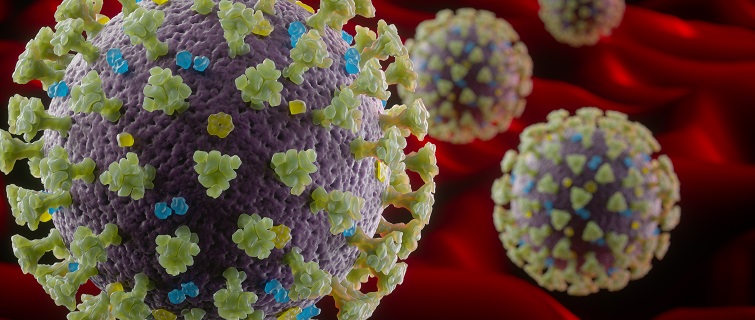 The repercussions of COVID-19 have put many lives on hold. Graduations, weddings, businesses, and even family vacations have been set aside as we protect ourselves and attempt to prepare for a new normal. What began as an anomaly in a foreign country, has impacted us in ways we never imagined possible. COVID-19 has become a significant variable in our professional, personal, as well as our academic lives.
During the Spring 2020 semester, we had the privilege of working alongside Georgetown University's Center for Global Health Science and Security (CGHSS). CGHSS is a self-directed research center that helps decision-makers worldwide prevent, detect, and respond to public health emergencies, specifically pandemics. We did not expect the impact the Center would have on our final semester at Georgetown and our everyday lives.
After our initial meetings with CGHSS, it was clear that their work was extremely valuable but had not achieved the recognition marks it deserves. We agreed to work together before the spring 2020 semester had even started and before anyone had ever heard of COVID-19.
When we began the semester in January, our work consisted of introducing our fellow Capstone classmates to CGHSS and explaining what a pandemic was. Ebola was the most well-known by our peers. As we explored the industry and analyzed the competitive landscape, the COVID-19 situation was beginning to arise internationally but was not considered imminent here in the United States.
As COVID-19 exacerbated, we began conducting our research. As we participated in Zoom meetings with our clients and worked from home, we found that the COVID-19 pandemic was a live example of our capstone project and would play a key role in our research and campaign plans.
Throughout the semester, we had the opportunity to join CGHSS for team meetings to learn more about their impact and the work being done around COVID-19. CGHSS emphasizes a practical connection between global health research, policy, and practice to help develop capacities to address some of the world's most pressing global health challenges. With the current COVID-19 outbreak, it was clear how preparedness policies play a vital role in protecting global health security.
Our research results concluded that CGHSS must enhance its digital and online visibility to increase the awareness and recognition levels among the global health community. Our brand awareness strategy aimed to increase the frequency of communications while content strategy aimed to enhance the quality of content's representation among the various communication channels.
We anticipate that CGHSS will begin to see new funders arise due to the significant impact of COVID-19. In the future, funding for pandemic research may come from large companies as an act of corporate social responsibility due to the increasing support for pandemic preparedness and response. As more people see this significant impact the COVID-19 pandemic has on our economy and wellbeing, organizations will find it difficult to not participate in this vital research. By supporting research centers like CGHSS, we may see how the work done at these centers can help prevent the next pandemic before it occurs.
The COVID-19 pandemic has changed life as we know it. How we conduct meetings, how we shop for groceries, and how we catch up with family and friends have all been impacted by the virus. As we prepare for this new normal, one may ask, what does this mean for the future? As businesses and schools begin to reopen, we will see just how significant COVID-19 has been to our way of life.
Learn more