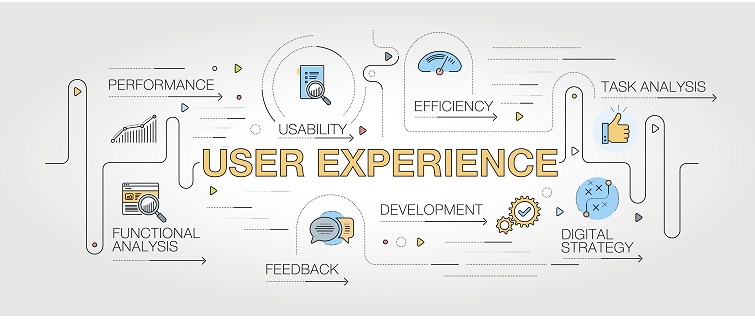 By now, the term UX Design is as prevalent as ever. Many companies have full-fledged UX teams and even departments. UX Design roles span the entire spectrum of a business from research, strategy, communications, user interface, and web development. It's no secret that a good user experience results in strong business outcomes. Countless studies directly tie the positive effect UX has on businesses. Some of the famous ones include:
Amazon's Jeff Bezos investing 100X more into customer experience than advertising during the initial years of Amazon
Virgin America's total redesign of their digital travel experience that increased booking speed, conversions, and reduced support calls
Staples' redesign of their e-commerce site resulting in an 80% increase in the number of visitors, a 45% reduction in drop-off rates, and a 67% increase in repeat customers
The list goes on.
So is it just higher conversion rates and better ROI? Not exactly. The eye-catching KPIs and business metrics are a great measuring stick to begin with, but the business value of UX Design goes farther and deeper into transforming business strategy itself.
Problem Finding v. Problem Solving
UX Design approaches to solving problems have made their way into the spotlight of almost every company in the past decade. Design Thinking, Empathy Maps, and Storyboards are just a few ways to break down complex problems into tangible to-dos that can be acted upon with confidence.
However, the problem-finding aspect of UX is much less talked about, although equally important. It is an entire sub-discipline within UX that focuses on qualitative research, observation, and experience-driven insights that require a great amount of rigor to be done effectively.
Oftentimes, new, innovative business ideas are borne out of this data that doesn't provide numbers, but themes. Not metrics, but descriptions. It's where the "U" in UX comes from and drives business strategy at its core level because true user needs are surfaced.
Breaking Silos
Just like many other specialized fields, we must respect the craft, knowledge, and subject matter expertise of UX practitioners that can contribute to a company's success. However, we must also understand that UX Design by nature is a team sport. It is not the job of one department and should not be a siloed function. A "user-centric" philosophy is everyone's job, and the companies that embrace this type of thinking understand that user value and business value are more intertwined than most people would think.
Overcoming these compartmentalized tendencies is extremely valuable to a business. Many companies have done away with the so-called "Design Labs". Despite their best intentions, these labs have reinforced the exclusionary aspect of UX Design as a cryptic, innovative corner of the building, which is both inaccurate and misleading. By integrating UX Designers with other functions of the business, the user's voice is front and center throughout the organizational ecosystem.
Beyond the Screen
Looking ahead to the next 5-10 years —there will be huge technological shifts in how audiences consume information. Voice, AR, VR, and touch-less experiences are slowly becoming household norms. We must understand that true UX Design is not tied at the hip to just interfaces such as websites and mobile apps. Even if technology is moving at the speed of light, core human behaviors and capabilities largely remain the same. If we keep the focus on understanding our users and finding root cause motivations and problems, it keeps the collective "business eye" on the prize of long-term user value, which you cannot put a number on.
Learn more