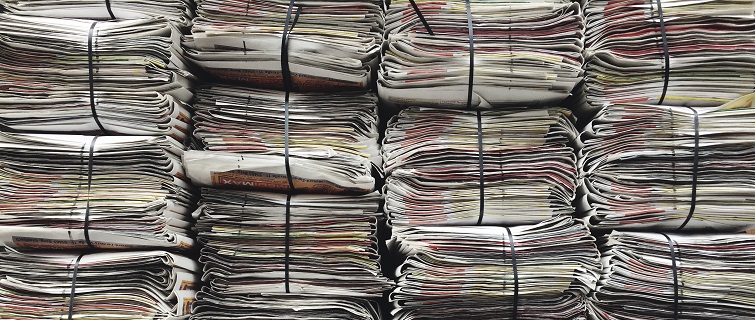 Though trust in local news significantly outpaces that of national news, it lags behind other public institutions like libraries or law enforcement. Furthermore, the financial challenges of news, which significantly affect staffing and resources, remain poorly understood by most of the population. More and more of these local communities have become what researchers call "news deserts" as commercial newsrooms have closed or scaled back.
And as the tide has receded on a more financially prosperous era of local news, we see clearly that many communities—especially communities of color—have been less likely to have mainstream news representing them in the first place.
As COVID-related financial losses have pushed newsrooms to undertake yet another round of layoffs since the Great Recession, Poynter's director of training and diversity Doris Truong asked, "Is this a repeat of 2008's economic downturn, when it was 'last hired, first fired'? That mantra led to thousands of journalists of color leaving the industry."
The negative effects on communities' trust in journalism are made clear in a new report produced by Impact Architects with support from Democracy Fund, Google News Initiative, and the Knight Foundation.
First: "In general, communities that have greater racial and ethnic diversity among residents are home to fewer journalism outlets and fewer national newspaper chains.
And second: "Reported trust in journalism is higher among white people than Black, African American, Hispanic, and Latinx people."
There is reason to believe both of these findings can be reversed with the right kinds of effort.
Righting the Ship
Indeed, a movement is underway to rebuild local news in a more equitable, community-focused way. That means acknowledging and correcting past and current failures, recalibrating newsrooms to better represent and serve communities, and launching entirely new organizations (both for-profit and nonprofit) with community trust and support at the core.
This movement includes LION Publishers, part of a partnership called The Tiny News Collective founded to "help people build sustainable news organizations that reflect and serve their communities."
It includes Vision25, a new partnership among the Online News Association, Maynard Institute, and OpenNews "that seeks to build journalistic institutions where newsrooms are actively anti-racist and collaborative."
And it includes our own initiative at The GroundTruth Project: Report for America, which will support 300 reporters, 42 percent of them journalists of color, in more than 200 newsrooms this year, with an estimated $10 million in philanthropic impact on U.S. local news in 2020.
These efforts are supported by new evidence that local news has powerful effects on the health of our democratic society.
Rebuilding Trust
The same Impact Architects study finds that as the number of journalism organizations per capita increases, trust in journalism, community satisfaction, and voter turnout all also increase.
In other words, the presence of more journalists in a community starts a chain reaction of trust-building, happier more engaged people. Or, as internet pioneer turned philanthropist Craig Newmark often says, "Trustworthy journalism is the immune system of democracy."
The report also found that "Journalism trust is significantly, positively correlated with percent of the population who say that their local news sources mostly cover the area where they live."
In short, we need local news that is actually local. Many news outlets developed a bad habit as they adapted to going digital: publishing more news of the day from elsewhere in the country or around the world. By replicating what news aggregators and national outlets were already doing, they made themselves redundant to their audiences.
But that era is coming to an end. Any news leader who cares to look can see that Americans remain hungry for local news that is relevant to their lives. And resources abound for journalists who are relentlessly committed to providing it.
Learn more