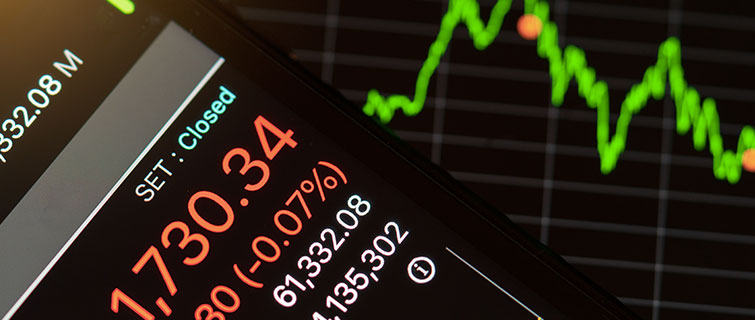 Who is the typical student in Georgetown University's Certificate in Managerial Finance program? Akilas Mavrakis, a financial analyst and an instructor in the program, can answer that question, but it might take some time. And that's because the program meets the needs of a wide variety of professionals at various points in their careers.
One "typical" student has had some financial training in the past, but needs a refresher. Another might be a specialist in a completely different area—for example, IT—who gets promoted into a position that involves supervising financial analysts or putting together proposals that have a financial component, as most business proposals do.
"You have people who have zero finance background—like, literally, zero—but they've gotten a promotion," said Mavrakis, CFA FRM. "And now, under their umbrella, they have finance people or they have to work with finance people, so they take the program so they can get acclimated to the business lingo."
A Good Introduction to Finance
Another student might be a young person just out of college who knows little about finance but needs to do well on the GRE or in a job interview that requires some familiarity with the subject. Yet another student might be a college graduate who is considering a career in finance and sees the certificate program as a good introduction to the field.
Lastly, there is another kind of student entirely: namely, a skilled financial manager, whose native language is not English, who takes a position at an international organization in Washington, D.C., such as the World Bank or the International Monetary Fund. These professionals aren't pursuing the certificate for the content per se, but to learn the English nomenclature for concepts they already know.
The certificate includes six courses that may be completed in anywhere from six months to two years. By the end of the program, students will be able to, among other things, use major financial databases, interpret and construct financial statements, and develop financial models for analysis and forecasting. They will learn the basics of financial risk management (one of Mavrakis's areas of expertise) and, if they choose, pursue more complex material in that field.
A Skill Needed Round the World
Mavrakis teaches in the online program, which attracts students from around the world. In addition to North America, students have come from Latin America, China, Europe, and Africa.
"It's really a very diverse program," said Mavrakis, a native of Greece who returned to Athens last year from Washington, D.C, to visit family and ended up staying there when the pandemic limited air travel.
Mavrakis has more than 10 years of experience in capital markets, investments, and regulatory compliance fields. He finds the study of finance fascinating, in part, because it is so integrally related to how we conduct our lives, regardless of which continent we happen to live on.
"Our whole world revolves around finance, and I always try to tell my students that," Mavrakis said. "And, while I do some complicated things in finance, I feel that everyone should know some basics, because we all work hard for our money, and we should know how we spend it and, basically, what people charge us."
Learn more