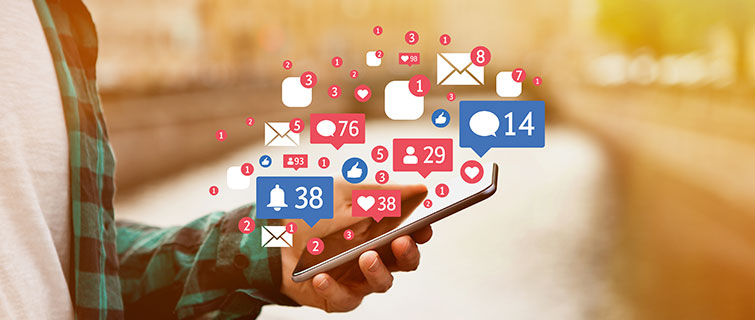 Social media management and strategy can be a never-ending cycle of content creation, requests, and follower engagement. In addition to keeping up with the content strategy aspect of our job, we are looked to as experts in measuring what works and what doesn't work when it comes to social media. So what truly helps differentiate the top-performing posts and content on social media platforms? The answer is engagement rate.
Engagement rate is one of the most important metrics to measure content performance. Usually delivered as a percentage, social media strategists use engagement rate to define success and grow audience engagement. Positive engagement from your audience can result in interactions such as sharing, liking, or tagging the account. You calculate the engagement rate by taking the total number of interactions per post and divide that number by the total number of followers of the account. How you measure interactions will vary depending on the channel, so engagement rate is monitored closely to determine unique effectiveness.
Engagement rate is an equalizer when it comes to organizational size.
Are you managing an account for a large organization with 100,000 Instagram followers, or just starting with 15? Engagement rate can help you discern which posts are performing well, what content is resonating with your audience, and how to effectively communicate your success, no matter how many followers your account has.
Engagement rate provides a way to determine growth without vanity metrics, such as follower count.
Engagement rate is something that is measured in each platform (LinkedIn, Instagram, Facebook, etc.) and typically has industry benchmarks you can use to measure your progress against your peers. You can also use engagement rate to measure growth year over year without having to rely on the overall growth of your channel.
Engagement rate gives a true view of post performance.
You can begin to identify top content by tracking which posts your audience engages with the most. Need ideas for what days and times work best? Look for posts with the highest engagement rate and when they were posted. Engagement rate can refine your social media calendar and help you use data to determine content choices for future schedule planning.
If you want to learn more about how to build and measure comprehensive social media strategies and communicate the effectiveness of your efforts, the Certificate in Social Media Management is the right fit for you. You'll gain the confidence needed to make recommendations that are not only strategic but also backed by data. Our certificate program will help you gain the skills needed to be a successful social media strategist and create meaningful engagement with your audience.
Learn more