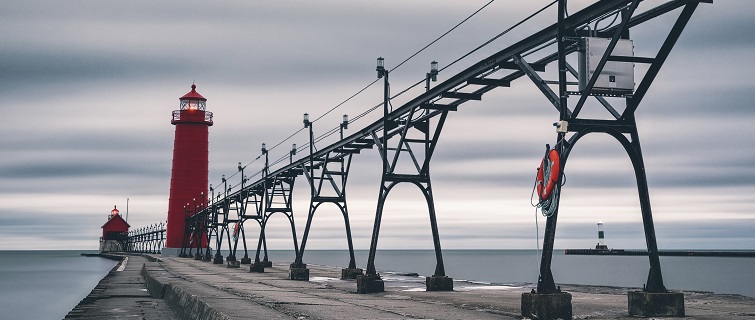 Real estate development often takes vision, the ability to look at a vacant or underused piece of property and imagine it as something dynamic, even beautiful.
Denny Cherette, a 2020 graduate of the Master's in Real Estate program at Georgetown University, called on that kind of vision when he purchased a nondescript, box-like building at the corner of Third Street and Columbus Avenue in Grand Haven, Michigan.
Vision, and a sense of history.
The late 19th-century building, across the Grand River from where Cherette grew up, once housed The Grand Haven Tribune, which was sold to a media conglomerate in 2019 and converted to a primarily online operation. But Cherette remembers, long before the term "online" existed, when "people would simply walk down to the Tribune Building to pick up the daily paper and congregate at one of the local sandwich shops, coffee shops, or in Central Park to read the latest edition."
That was a simpler time and one that Cherette thinks many people today, especially Millennials and Baby Boomers, are longing for again. And it is this group that he believes will be drawn to the 39-unit high-end rental development he is planning to build on the site where The Grand Haven Tribune was once printed.
A Chance to Give Back
Unlike many recent graduates, Cherette is hardly new to this kind of project. As founder and owner of The Cherette Group, he has been developing office, residential, and retail properties for more than 40 years, many of them much larger than this one. But the Tribune Lofts development, which Cherette analyzed for his graduate Capstone project, is an opportunity to give back to the Tri-Cities Area (Grand Haven, Ferrysburg, and Spring Lake).
It is also a shrewd investment at a time when, after a year of pandemic-imposed isolation, more people are warming to the idea of working from home and rediscovering the value of small towns.
"A lot of people moved out of big, expensive cities into, or back to, smaller, less expensive secondary cities during the pandemic to get a little fresher air, a little more space," says Glenn Williamson, faculty director of Georgetown's Real Estate program.
With its location on Lake Michigan and its historic downtown, Grand Haven has plenty of fresh air and space—as well as a considerable amount of charm. The town was the first to be designated a Coast Guard City (out of 22 in the country), boasts a colorful musical fountain on its harbor, and considers it news when the lake freighter Great Republic makes its first appearance of the season.
Then there is Grand Rapids, Michigan's second largest city, which is just a 40-minute drive away, meaning that Grand Haven also serves as a convenient bedroom community.
A Growing Economy
While some sectors of the Western Michigan economy will be slow to rebound in 2021, economists predict overall economic growth to be relatively strong.
"We have parts of the economy that are just being devastated," said Paul Isely, an associate dean and economics professor at Grand Valley State University near Grand Rapids. "But we have other parts of the economy, such as real estate, where people are buying houses as fast as they were before."
And what if you can't find a house in Grand Rapids? Well, you just might consider renting an apartment in a lakeside town some 34 miles to the west. (Beach within walking distance. Musical fountain shows at dusk.)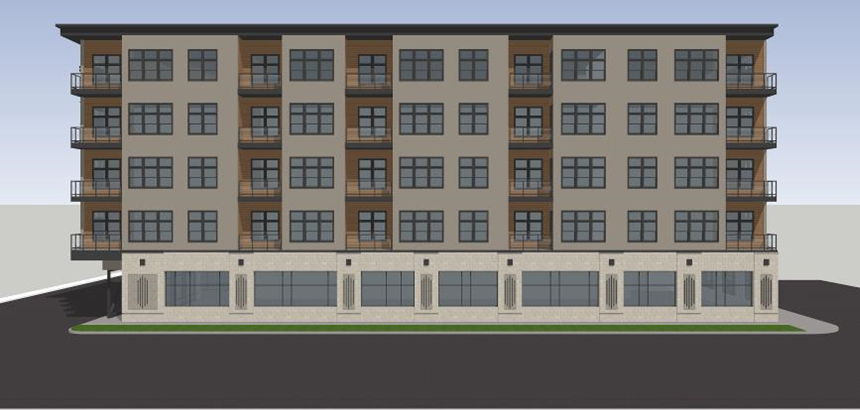 Learn more