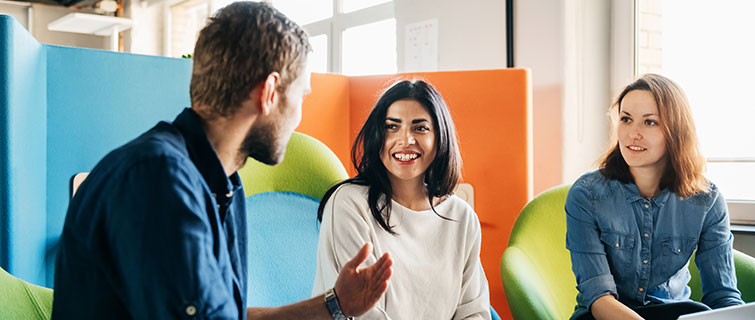 You know the expression, "If it ain't broke, don't fix it?" It's actually very good advice—for certain things.
Plumbing, for example.
But for other activities and pursuits—and, yes, we've moved on to social media management—constant and thoughtful experimentation is a key part of the job. And that's what Meg Cohen tells her students in Georgetown University's Certificate in Social Media Management program, where she teaches the final project, or Capstone, course.
"Do be curious," says Cohen, director of marketing and communications for the National Cherry Blossom Festival in Washington, D.C., a four-week event that draws the attention of millions from across the globe to the Nation's Capital each spring. "Ask yourself why your audience is doing what it's doing, what you're seeing day-to-day, and what else you might try to increase engagement."
The Importance of Having a 'Voice'
In a little over 15 years, social media has gone from being a curiosity to an almost indispensable, and unavoidable, facet of modern life. Social media can enlighten, inform, and inspire. It can also inflame, mislead, and offend. But regardless of its capacity for good or ill, it will only get bigger and more influential. And that means businesses and organizations must have a presence on it and a distinctive voice, one that can both get out their "story" and engage with their audience in a dynamic way.
Georgetown's Certificate in Social Media Management includes six courses that can be completed in as little as two weeks or spread out over two years. In the course Using Social Media Tools Effectively, students analyze tools that can help build a brand and increase awareness of an issue. These tools include: internet forums, message boards, blogs, wikis, podcasts, picture and video sharing, and social networking.
Throughout the program, students will learn how to devise, execute, and evaluate a social media plan; explore different ways of writing for social media; and establish policies and procedures for managing risk.
"What I want students to come away with is essentially knowing what questions to ask," Cohen says. "And one of my favorite questions is: 'What does success look like?' And that all goes back to strategic planning and how you plan for success."
The 'Authenticity' Imperative
This query starts with trying to understand your audience, their interests, needs, and values.
"We have to be on the same page," Cohen says. "And the more you can tighten that message on something you know you want to say—the more effective you can be in reaching your audience."
And that's where the constant experimenting with content comes in. Not every organization has the capacity to do extensive scientific testing of its outreach efforts, but most can do informal A/B, or single variant, testing.
"The organizations that have really strong structures in place are doing A/B testing all the time," Cohen says. "They're trying slightly different messages, slightly different images to see what kind of response they can get to refine and maximize their audience response.
"Smaller organizations can experiment within existing efforts, for example, by adjusting the send time of a regular e-newsletter, or investing in low-cost analytics services to help maximize social media outreach."
Cohen's final word of advice is about authenticity, which refers to both knowing what your organization stands for and adhering to those values in every message it sends.
"Don't just tell people what they want to hear," she says. "Be true to your organization and also be willing to listen and engage. Social media is like a party and you can't just go in and talk on and on about yourself—be real and human and ready to interact with your audience in meaningful ways."
Learn more