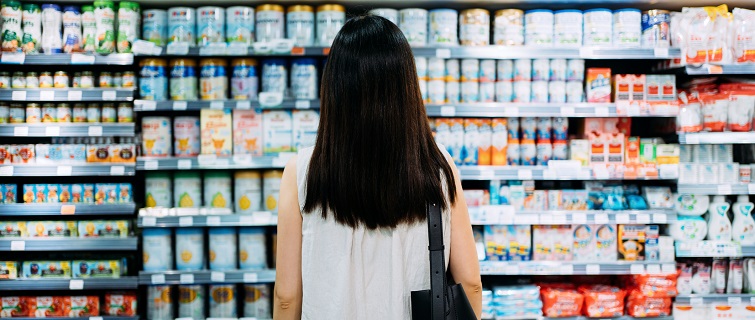 I was caught somewhat off guard when my favorite pizza sauce recently started wrapping a printed label on their cans. How could they abandon their decades-old practice of imprinting the label directly on the cans? But then again, I wasn't truly surprised. Supply chain leaders have made significant pivots as a result of the COVID-19 pandemic. In our Master's in Supply Chain Management program at Georgetown University School of Continuing Studies, we focus heavily on just how much supply chains are changing. While technology, data, and systems are obvious areas, the field is also experiencing many changes to truisms, concepts, and best practices.
A Package Deal
Like the pizza sauce company, supply chains everywhere were forced to rethink packaging options due to pandemic-related shortages. But the pandemic is only one of a multitude of forces impacting future packaging trends. Concern about climate change, innovations in materials, demographic changes (e.g., an aging population), and increased demand for transparency all play critical roles.
Packaging is often a vibrant intersection of the supply chain, marketing, and product development functions. Traditionally, marketing wants packaging that positions the brand and product in the best light with the customer. Product development wants packaging that maintains the integrity or even enhances the functionality of the product. And supply chains want packaging that is cost effective and has certainty of supply.
Sometimes those ambitions conflict. But now, more than ever, these functions must work collaboratively to address the rapidly changing consumer, environmental, and social trends.
Solutions to Consider
I'd offer six trends for supply chain professionals to consider to help transform packaging in 2022 and beyond.
Single-Source Materials: Many consumer packaged goods (CPG) manufacturers often use mixed-materials packaging to make the product visible (e.g., cardboard box with a see-through plastic window). This requires an extra step for the consumer who must remove the plastic film in order to make the product prime for recycling (or worse prevents recycling). An article in Statista indicates that more than 90 percent of online shoppers typically read at least one review before making a purchasing decision. Given the importance of reviews, supply chains should challenge the temptation of displaying the product since it makes packaging more difficult to recycle. Likewise, CPGs should aim to use recycled content in their packaging to create circularity in the packaging ecosystem.
Minimalistic: Adding packaging to create the appearance of a larger size, greater value, or enhanced luxury is on its way out. Excessive packaging is representative of one of the eight forms of waste in lean manufacturing, and it can damage a company's reputation as consumers are becoming more critical of greenwashing. Gen Z as a consumer segment is growing in importance as is their focus on authenticity. This population finds that the adage "bigger is better" is outdated, as they feel that unnecessary packaging often contradicts a company's sustainability claims.
Dissolvable: While plant-based packaging and compostable packaging have garnered greater packaging market share, the more niche area of dissolvable, edible packaging will soon gain traction. One of the most famous examples is Lush's dissolvable (and technically edible) peanuts. A recent PackWorld article showcased the world's first edible and dissolvable packaging made from pea protein.
Reusable/Refillable/Returnable: Increase multiuse and reuse options. Supply chains may need to think through reverse logistics and sanitation, but containers that can be reused, refilled, or returned are on the rise. Unilever has encouraging results from multiple refill trials across the globe as stated in their June 2021 press release. Additionally, a recent Packaging Europe article about the development of the world's first refillable toothpaste demonstrates that consumers are ready to embrace this trend.
Substitutable: Significant amounts of customization caused issues during the pandemic. The ability to readily change suppliers and materials gives greater flexibility when needed. A few practices include: use industry standard sizes, identify more than one material that provides the same functionality (e.g., a barrier film), and delay customization until the last step possible.
Verifiable: With the increase in e-commerce and counterfeit products, consumers want the security of knowing that what they are purchasing is legitimate. Tamper evident packaging and use of QR codes on labels are two of several ways to help establish legitimacy.
These trends will become even more important as disruption continues in the packaging segment. While supply chain professionals will no doubt still be charged with lowering costs and ensuring supply, their broadened role means they must do this while addressing the rapidly evolving customer and market expectations.
Learn more