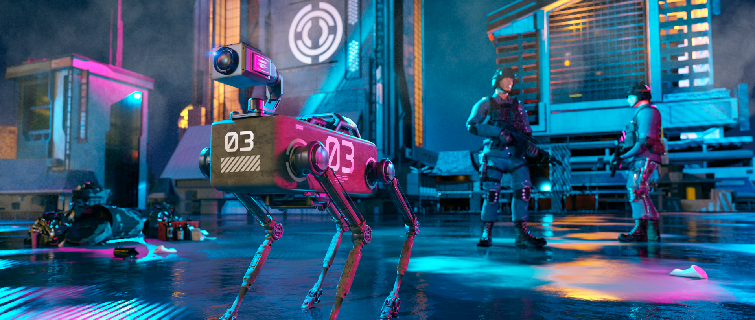 They say the only constant is change, and that's especially true for intelligence gathering. It's not enough to simply know the latest technology; professionals must know how to apply it effectively and efficiently.
As organizations rely more heavily on business intelligence, predictive modeling, and data mining, they are looking for professionals who can interpret data and apply it meaningfully.
That's where applied intelligence comes in.
The industry is expanding and needs all kinds of people with all kinds of backgrounds. Career opportunities span many disciplines, industries, sectors, and roles, including the armed forces, homeland security, law enforcement, and of course intelligence. Professionals in this field must be detail-oriented, able to think strategically, solve problems creatively, and reason analytically.
Career Options for Applied Intelligence Graduates
Careers in applied intelligence are as varied as the malicious actors and threats themselves. Here is a sampling of possible jobs in this exciting field.
All-Source Intelligence Analyst
Primarily found in the military, All-Source Intelligence Analysts are critical to the success of any mission. They analyze data from multiple sources and agencies, contextualize the intelligence for others, and draw useful insights which can be applied to support planning and operations. They also train military personnel and debrief those involved in combat operations.
Competitive Intelligence Analyst
When businesses and governments want to keep tabs on their competitors, which is all the time, they hire Competitive Intelligence Analysts. These professionals analyze data from multiple sources to gain insight into what the competition is doing and to predict what they might do next. Think of it as keeping up with—and ahead of—the Joneses.
Counterintelligence Analyst
If you follow sports you've likely heard the adage, "The best offense is a good defense." The same is true in counterintelligence. Counterintelligence Analysts perform investigations and gather evidence, physical and forensic, to identify and destroy foreign intelligence operations and terrorist threats.
Criminal Intelligence Analyst
A Criminal Intelligence Analyst operates in the space between discrete and discreet. This professional analyzes each unit of data individually to identify patterns and trends in criminal behavior, and conducts investigations using crime mapping, forensics, suspicious activity reports, and geo-technology to predict and prevent crime.
Intelligence Officer
While many careers in applied intelligence cast a wide net, Intelligence Officers can get personal. These professionals collect and analyze data to more fully understand a specific person or a particular issue. Governmental agencies employ Intelligence Officers to identify threats and prevent security breaches.
Intelligence Operations Specialist
Intelligence Operations Specialists perform the crucial function of validating information before it is shared with the public or the chain of command. Because lives are at stake, intelligence briefings, risk assessments, and combat and contingency operations rely on the input of Intelligence Operations Specialists.
If you're looking to start or advance your career in applied intelligence, consider earning a Master's in Applied Intelligence from Georgetown University. You'll gain the skills and expertise you need to think strategically, derive meaningful insights from data, and inform organizational policies and action plans.
Learn more