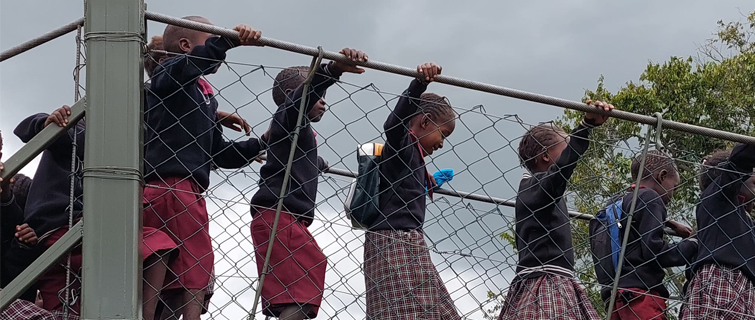 Companies loathe inflationary times, and supply chains go into a frenzy responding to them. Unfortunately, charities receive a double punch.
While inflation may be less severe than the pandemic-related shortages over the past two-plus years…it is troublesome. Prices have risen globally due to labor shortages, higher fuel and freight costs, supply/demand imbalances, and supply disruptions due to the pandemic and the war in Ukraine. The U.S. Bureau of Labor Statistics website shares that in June consumer prices "rose 9.1 percent over the last 12 months."
In our Master's in Supply Chain Management program at the Georgetown University School of Continuing Studies, students explore potential levers to address escalating costs such as improving purchasing efficiencies, sourcing for substitutions, modifying contract durations, transferring risk, passing on the price increases, demand shaping, hedging, and even value engineering the product, packaging, or processes.
The First Punch
Charities often serve non-paying, under-served beneficiaries. They can't as readily pass on price increases or decrease the level of basic services or products, so the first punch is absorbing more of the inflationary shock than for-profit companies.
I spoke with some colleagues from smaller charities to get their insights on the impacts of inflation and what can be done to alleviate the situation.
Food bank usage usually increases when food costs soar, but increased transportation and other costs have hit food banks hard. Michael Schulz, VP of Operations, Warehouses, and Transportation at the Maryland Food Bank, explains, "In FY22, the average annual cost of fuel for our fleet of trucks that delivers to our network increased more than 58 percent over FY21. These costs are further compounded in that pre-COVID, we bought 12 million pounds of food and this year we're expecting to double those purchases to over 25 million pounds of food at double the amount we previously spent. Our neighbors in need depend on us so we have to continue to be efficient and creative."
Countries with declining currency values and net importers of fuel and food are hit even harder. Harmon Parker, President and Founder of Bridging the Gap Africa, shares, "It is often the most marginalized who get hurt the most during difficult economic times. Our materials for building footbridges have increased by 70 percent in some cases. Our mission is to provide safe river crossing and greater opportunity for the walking world in Africa, but we easily get 10 times the number of requests we can address."
The Second Punch
Unfortunately, charitable organizations may experience a second punch quickly after the first…if donor contributions dip due to fears about inflation and a worsening economic outlook. Based on a recent Dunham + Company survey, inflation is impacting donor sentiment and planned donor giving in 2022. In the Charities Aid Foundation UK Giving Report 2022, their research showed that "in April, one in 25 people (4 percent) reported that they had already cancelled a regular donation to charity (such as a direct debit) as a direct response to the rising cost of living." Despite these concerns, many charities are hopeful that the pipeline of aid will stay strong.
Emergency disaster relief organizations often have little notice about when aid is needed. Kathy Fulton, Executive Director of American Logistics Aid Network (ALAN), points out, "ALAN has always relied on donations of services from logistics companies to accomplish our mission. And thankfully for the nonprofits we serve, our industry has always delivered. But these are extraordinarily challenging times for many logistics companies. As the real costs to perform these services continue to rise, they have to make difficult decisions about whether they can still provide these services for free. That said, we know that the logistics industry is very generous, and we hope that they are still able to provide support as we move into the heart of hurricane season."
Likewise, St. Andrew Ukrainian Orthodox Cathedral of Silver Spring, Md., indicates that it remains hopeful people will remember those less fortunate even when inflation reduces discretionary spending. Father Volodymyr Steliac, who is the pastor for St. Andrews, indicates, "While we can source some goods and transportation at the provider's cost, paying more for items like medical supplies, food, and shipping reduces the level of help we can provide the people of Ukraine. Therefore, we are grateful for more in-kind and outright donations during inflationary times."
Three Potential Actions
In talking with these charities and others involved in humanitarian efforts, the double punch dilemma charitable organizations face is difficult but not insurmountable. Here are three ideas to explore to help alleviate the sting:
Corporate supply chains can leverage their size and expertise to help smaller charitable organizations. Can pricing be extended to charities through your supplier contracts? Can you donate excess items? Can you share your procurement and logistics teams' expertise? Can a charity benefit from your transportation network or can you asset share with them?
Even if already lean, charitable organizations can evaluate the eight forms of waste. Just small reductions in rework, spoilage, or other inefficiencies can help counter inflationary pressures. Ask your corporate partners to join your internal quality circles to get different perspectives and ideas.
Charities must keep communication levels with stakeholders high. Help donors avoid the scarcity mindset and pessimism bias that uncertain economic times create by reminding donors of their actual state of need versus those of the underserved communities their donations help. Also, demonstrate the tangible benefits gained through sharing specific stories and actual results.
The double punch of inflation remains a true challenge for charitable organizations, but we can mount a defense through strong collaboration, countermeasures, and communication. Those of us in the Georgetown community are thankful so many truly live the value of "people for others."
Learn more